BB SURFS is BB Camp's water sports focused specialty camp!
SURF | PADDLEBOARD | WAKEBOARD AND MORE!
BB Surfs is designed to offer campers a new opportunity for growth & exploration within the immersive Jewish community at BB Camp. We aim to encourage mindfulness and environmentalism through surfing, helping our campers become stronger advocates of tikkun olam (repairing the world).
We are thrilled to partner with Cascadia SUP and together provide outstanding surf, standup paddleboard, and wakeboard instruction. Instruction is tailored to each camper, so campers do not need prior experience, with our goal of providing everyone with skills to facilitate growth both as surfers and as people. The program utilizes both Devil's Lake and the Pacific Ocean as experiential classrooms for learning and self-discovery.
Our integrated curriculum is designed so that campers will participate in specialized BB Surfs programming. While also enjoying the core elements of a summer at BB Camp such as: the older unit overnight rafting trip, Shabbat and other special all camp programming.
Our primary values for 7th and 8th grade at BB Camp are Shalom/Peace and Ometz Lev/Courage. Both of these values are ingrained into everything we do within BB Surfs, both encouraging campers to grow outside of their comfort zone and finding wholeness on the water. Tikkun Olam/Repairing the World is also a major focus within the BB Surfs curriculum, with a beach clean-up project and education around water conservation and cleanliness throughout the program.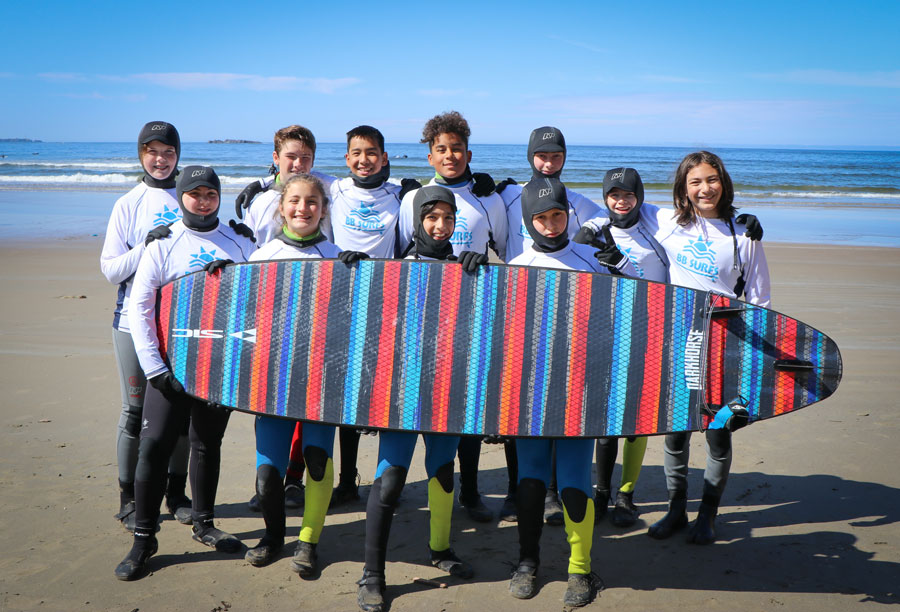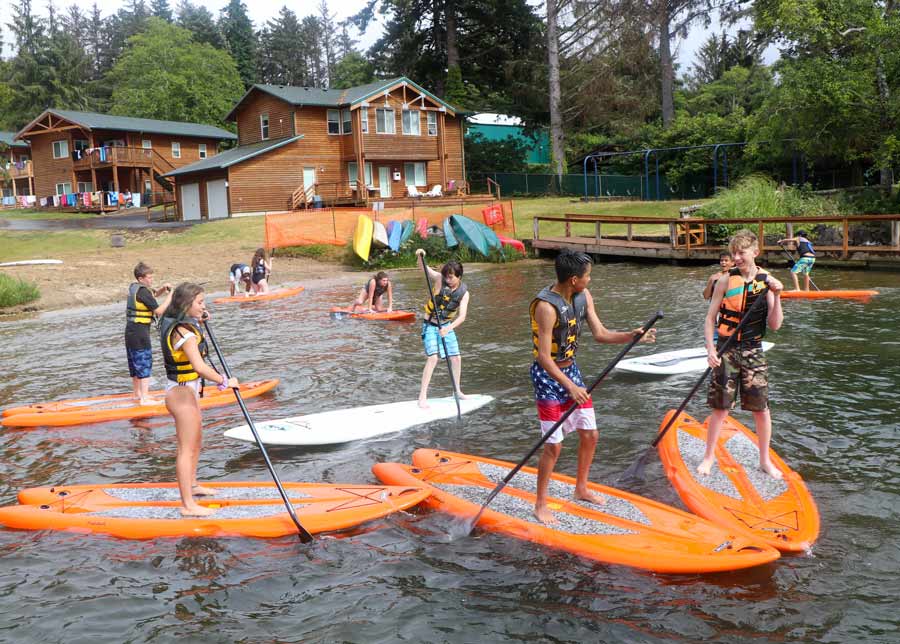 BB SURFS Team
The BB Surfs team at the beach is comprised of Jeff, Ryan and 2/3 Assistant Surf Instructors.
Jeff Briley is the Head Instructor, he learned to surf when he was 3 years old and has been a waterman ever since. His entire professional career has been teaching in the water, surfing, kayaking, and Stand Up Paddleboarding (SUP) and he is the Sea.E.O. and Head Coach at Cascadia SUP.
Ryan Smith is the on-beach lookout, he has also been a water person all is life. In his professional career he has been a Lifeguard, Swim Instructor, Aquatics Director and he is a volunteer Firefighter apart of the inland water rescue team of Lincoln County.
All the Assistant Surf Instructors live to surf, are currently lifeguard certified, and want to share their true passion for the sport with young people.
The program as a whole is overseen by Jacson Lee, our Aquatics Director. As a child, he participated in the sea cadets, which is where his love for water sports first began. Jacson has worked at BB Camp as a lifeguard, Aquatics Manager, and is currently our year round Aquatics Director.