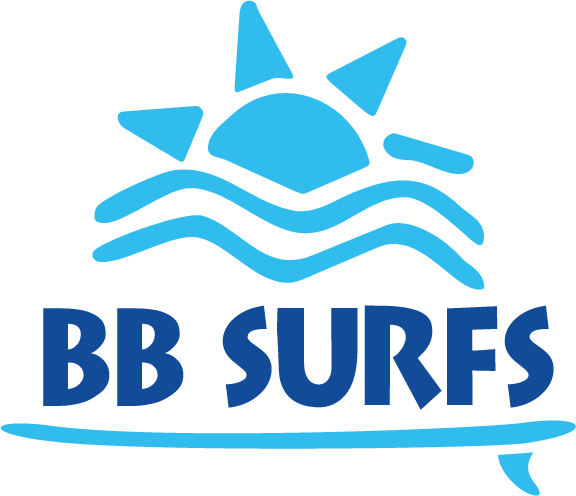 BB CAMP'S WATER SPORTS SPECIALLY TACK!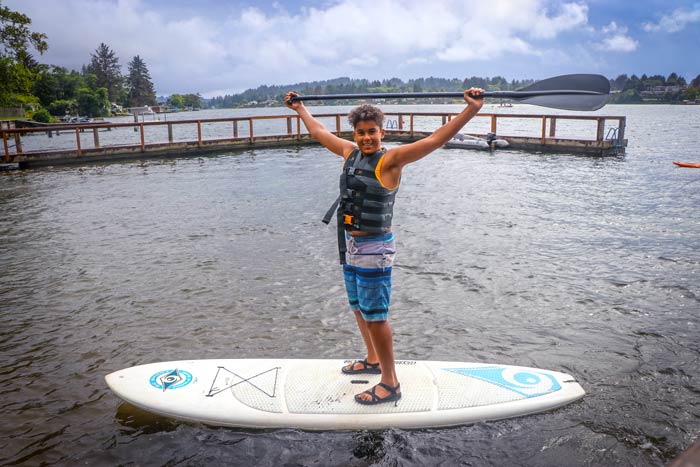 Grades: Rising 6th-8th graders
Dates: Add-on available to all 3 and 4 week sessions
Add-on Fee (Additional to Camp registration fee):  $825  Register HERE
Questions? Contact Nathen for more information
BB Surfs is designed to offer campers a new opportunity for growth & exploration within the immersive Jewish community at BB Camp. We aim to encourage mindfulness and environmentalism through surfing and helping our campers become stronger advocates of tikkun olam (repairing the world).
We are thrilled to partner with Cascadia SUP and together provide outstanding surf, standup paddleboard, and wakeboard instruction. Instruction is tailored to each camper, so campers do not need prior experience, with our goal of providing everyone with skills to facilitate growth both as surfers and as people. The program utilizes both Devil's Lake and the Pacific Ocean as experiential classrooms for learning and self-discovery.
Our primary values for 7th and 8th grade at BB Camp are Shalom (Peace) and Ometz Lev (Courage). Both of these values are ingrained into everything we do within BB Surfs, both encouraging campers to grow outside of their comfort zone and finding wholeness on the water. Tikkun Olam (Repairing the World) is also a major focus within the BB Surfs curriculum, with a beach clean-up project and education around water conservation and cleanliness throughout the program.
A Day in the Life of a BB Surfer
Our integrated curriculum is designed so that campers will participate in specialized BB Surfs programming as well as some of the beloved core elements of a summer at BB Camp such as; the older unit overnight rafting trip, Shabbat and other special all-camp programming. Below is a typical camp day for a BB Surfer!
Mornings at the Beach: BB Surfers spend their mornings in experiential surf sessions in the Pacific Ocean, at Otter Rock Beach.
Afternoon Cabin Time:  In the afternoon BB Surfers spend time with their cabins. This includes a rest period and some typical group activities such as zipline, athletics, archery, visual arts, performing arts, inner-tubing and many more!
Afternoon Lake Time (Twice a week) At the lake BB Surfers will spend their time wakeboarding or stand-up-paddleboarding. Other afternoons will be spent with their cabin's activities.
Evenings: Evenings are spent with the wider camp community, participating in evening activities. These activities range from all camp programs to grade specific programs and vary each night.