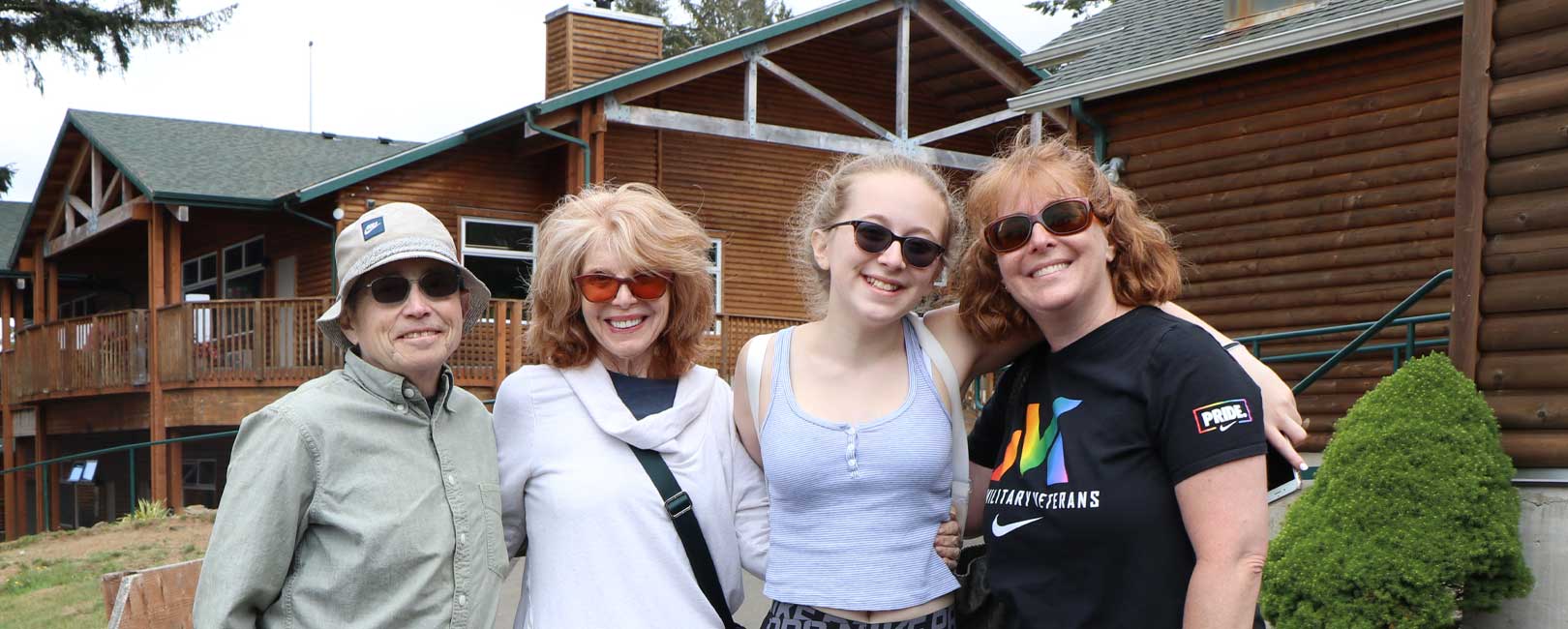 BB Camp Events and Weekend Camp
Cancellation, Refund, and Photo Release Policy
*This policy applies to youth, adults, and family single-day or weekend events.
This policy does not apply to overnight or day camp programs.  See summer camp programs' terms of enrollment for more details.
DISCLAIMER 
B'nai Brith Men's Camp Association/ B'nai B'rith Camp LLC (BB Camp) invites you to attend in-person events solely at your own risk.   The health and safety of our camp community are our highest priority.  BB Camp will follow current guidelines provided by the Oregon Health Authority and the Centers for Disease Control to ensure our community's health.  By attending the event, you assume any and all risks associated with your attendance, including, without limitation, exposure to the COVID-19 virus.
PHOTO RELEASE 
By registering for this event, I give BB Camp my permission to use photos, videos, and likenesses of my child and/ or me for marketing purposes.  BB Camp has my permission to upload photos, videos, and likenesses of my child and/ or me to BB Camp shared albums.  I hereby release and hold harmless BB Camp from any reasonable expectation of privacy or confidentiality associated with the images specified above.
I further acknowledge that my participation is voluntary, and I will not receive financial compensation for taking or publishing these photographs or videos or participating in BB Camp marketing materials.  I agree that the publication of said photos or videos confers no rights of ownership or royalties.
I hereby release BB Camp, its contractors, its employees, its board of directors, and any third parties involved in the creation or publication of materials, from liability for any claims by me or any third party in connection with the use of my photographs or videos.
EVENT CANCELLATION AND REFUND POLICY 
B'nai B'rith Camp reserves the right to cancel any event or program due to insufficient enrollment or unforeseen circumstances.  Participants will be notified.
B'nai B'rith Camp reserves the right to dismiss a participant whose behavior is deemed inappropriate, in which case, all fees are non-refundable.
If a Participant Cancels: Cancellations must be made in writing by email to the Event Coordinator.  Refunds will be available only if cancellation is received more than 14 days prior to the start of the event or program.
If BB Camp Cancels for any reason: Participants will be notified immediately and will be provided the following options: 1) Contribute your fees to BB Camp as a donation, or 2) Credit your fees towards your account for next year's BB Camp summer camp programs or events, or 3) Participant may request a full refund.