Is everyone at camp Jewish?
Most campers and staff are Jewish. However, B'nai B'rith Camps welcome all without regard to race, color, sex, age, marital status, national origin, disability, religion, sexual preference or other protected status. We hope that all who come to camp discover things about Judaism, Jewish culture, and Jewish traditions that they never knew before. Camp is a diverse and strong community that embraces songs, languages, traditions, and teaching from our Jewish heritage.
BB Day Camp is proud to be a boundless Kehillah (community) of different ages, denominations, backgrounds, languages, and abilities. When you're part of a community like this — one that accepts and encourages everyone's strengths — it's life changing. Campers and staff learn about themselves, how to relate to others, form a family of friends they'll have for life, and of course, have a lot of fun along the way!
What about special diets?
We try our best to provide snacks that can work for most diets. Feel free to give our Day Camp Director a call if you have questions.
Can you send me a brochure and application?
To be environmentally friendly, most of our information and the application are online! We are happy to e-mail you additional information or a calendar. To request one, just e-mail us at pdx@bbcamp.org If you have any further questions you can't find here, please contact us.
I'd like to see the camp. Do you offer tours?
Since BB Day Camp Portland is located at a synagogue which is at a different location than our year-round offices, we are unable to provide tours. However, if you want to get a feel for camp, join us for a BB Camp Portland event! Events run September through May. For more information and list of BB Camp Portland events, click here! We're happy to arrange tours during the summer months.
Do you offer a lunch service?
Yes! as of Summer 2020 we are offering a yummy kid-approved hot lunch for $30/week. We are able to accommodate most food allergies and dietary needs. For more information, contact our Camp Director at pdx@bbcamp.org
Can I request that my child be grouped with a friend?
Yes! You may have up to three requests for friends in the same grade, but we can only guarantee one friend. BB Day Camp is about building community and making new friends. We encourage our campers to learn these skills at camp.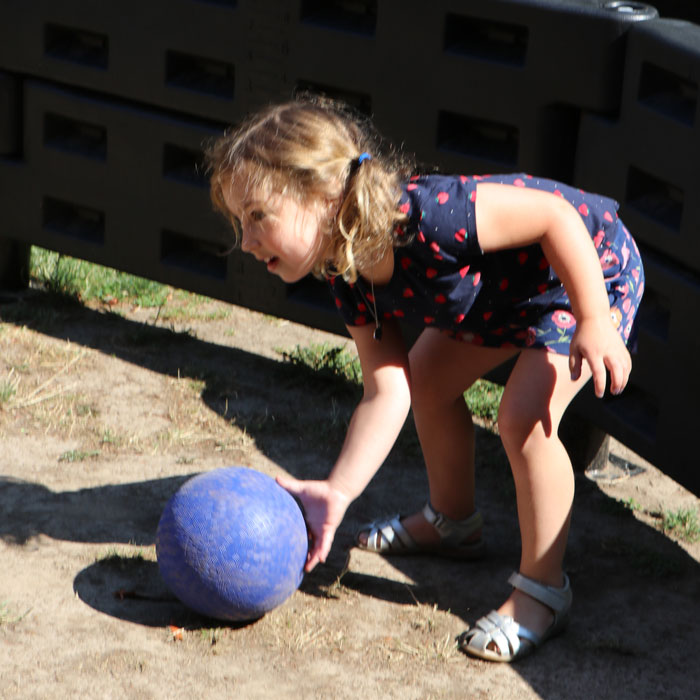 Do you have a minimum registration?
The minimum registration requirement is one full week. If you are going to BB Camp on the Coast you may sign up for a partial week during the week of the start or end of the session. Please register for the full week and contact Chanel Bourdeau  for more information (cbourdeau@bbcamp.org).
What is required to save my spot at camp?
Each application must be accompanied by a $50 deposit. Payment may be made online with the application or mailed to the camp office. Payment of the full balance of the camp fees must be paid by May 15, 2020.
Applications submitted after May 15, 2020 must be paid in full at time of application.
What if my camper can only attend partial week?
We prefer campers to attend a whole week to get the most from their BB Camp experience. If missing a day, please inform the camp office as soon as possible. There is no prorating for missing days unless your camper will be at BB Camp on the Coast and would like to sign up for a partial week at the beginning and end of their session. If you are interested in getting a prorate for that week, please contact Chanel Bourdeau (cbourdeau@bbcamp.org) for more information.
Can I change weeks?
If space allows, changes in camp or session once camp has started will be made with a service fee of $10, due and payable at the time of the change. Changes need to be made in writing to  Chanel Bourdeau
Do you offer financial aid?
The financial aid application is available to anyone. To receive this aid, the application must be filled out and returned as soon as possible, as funds are limited. Aid will be issued by the financial aid committee based on need and availability of funds. The financial aid application is part of the registration process on CampMinder. Feel free to contact us with any questions.
What is the cancellation policy?
Cancellations must be made in writing to the Camp Director (pdx@bbcamp.org). All fees and deposits are fully refundable if canceled prior to January 31, 2020. After January 31, 2020, the deposit paid at time of camp registration is non-refundable. After May 15th, 2020, 25% of the total camp fee is non-refundable only if cancellation request is received 14 days prior to the start of the camp session.