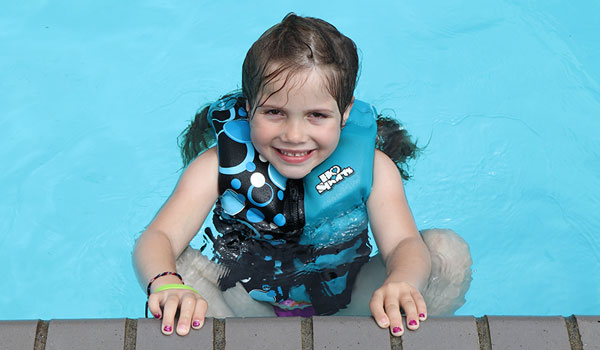 PARENT INFORMATION AND RESOURCES: FIRST TIME CAMPERS
Camper-to-staff ratios:  We use the American Camp Association standards of 6:1 for ages 6 to 8, 8:1 for ages 9 to 14, and 10:1 for ages 15 to 18. We also have extra staff on any offsite trips. 
How will my child's needs be met at camp?  Our camp staff is dedicated to making sure each BB Camper's needs are understood, and met. Camp staff are trained to be accepting, respectful, & encouraging to all campers.  If you think your child needs special accommodations please include them in the health form or make sure to contact camp prior to the start of camp.  
Does B'nai B'rith Camp serve kosher meals?  Yes, our kitchen and meals are kosher. 
What about special diets?  Please make sure to indicate your child's dietary needs on your camper's health history form. For every meal, we offer a vegetarian option and any other dietary restrictions that we currently provide on Camp.  In addition to those listed on the health history form, special diets can be accommodated if discussed in advance with the Camp Director.  
Do campers have choices about what activities they do?  Yes. Some of our day is structured so that each cabin group will rotate through activities. Three different chug (activity) periods occur when campers go as a cabin group to the pool, play sports, create arts and crafts, engage in Jewish Enrichment, etc. Then we have activities that campers choose. These activities are called Individuals and Clubs. Individuals are an elective period where campers are given a variety of activities to choose from daily. Clubs allow campers the opportunity to choose the same activity for their entire session, which allows them to further develop a skill or complete a project. 
Does everyone get to go on a Day Trip?  Yes, all campers will travel to an off-site day trip during the summer. Each unit at BB Camp will participate in an overnight trip around Oregon. Overnight trips give campers an opportunity to visit new places & bond as a community! 
What about Overnight Trips? Due to COVID-19, BB Camp, unfortunately, will not provide Overnight Camping Trips this summer for our campers. 
Are the high ropes elements at Camp safe?  We are proud of our high ropes elements, which include an adventure/challenge course, a climbing tower and a zip-line. Our elements were designed and built by industry leaders Project Adventure and Synergo. Additionally, every spring Synergo closely inspects all of our elements for safety and provides training for our summer staff. 
Excitement, surprise, understanding, trust, and teamwork are in store for every camper who participates in our challenge course programs. Trained facilitators supervise all activities. The important foundation of all challenge activities is the term "challenge by choice" which means each participant contracts with the group to only do those things, which they are comfortable with, and to support each person's choices.   
Is everyone at camp Jewish?  Most campers and staff are Jewish; however, B'nai B'rith Camp welcomes all without regard to religion, race, color, sex, age, marital status, national origin, disability, sexual preference, or other protected status.  We hope that everyone who comes to Camp discovers elements about Judaism, Jewish values, and Jewish traditions that they never knew before. It is a diverse and strong community that embraces songs, language, traditions, values, and teachings from our Jewish heritage. 
What if my child wets the bed?This is something that children, even into their teen years, can experience. It is nothing to be ashamed of, but can become an issue for the child at Camp when families fail to notify us in advance of the possibility of bed-wetting occurring. If you know that there is a possibility your child may experience an episode of bedwetting, it is very important that you notify the Camp Director prior to camp. We follow recommendations from our Medical Director and Inclusion Coordinator on managing bed-wetting and training our staff, to ensure that your child has a successful summer. 
What if my child wants to extend his/her stay?  Often, campers desire to extend their stays beyond their original scheduled enrollments. If your child requests a longer stay, a member of the camp administrative team will call you at home, prior to the camper's scheduled departure, to discuss options. If space is available, and you grant permission for your child to remain at Camp, we will make all of the necessary arrangements. 
Whether your child is a new camper or has been to camp for many years, it is normal for them to worry about what might happen at camp or for them to miss home while there.  As a parent, you might also be anxious about the experience your child will have at camp.  Read below for some tips on how to help your child both before and during camp. 
Before Camp: 
Be positive about the camp experience.

 

Talk with your child about all of the fun things they will do at camp. If they love swimming, remind them about the time they will spend in the pool and the lake. If they have been to a day camp or a Hebrew school retreat, remind them of how much they enjoyed meeting new kids or singing songs on Shabbat.

Practice sleeping away and self-care

 

If your child has never spent nights away from home, now is a great time to start practicing with sleepovers at Grandma's or at a friend's home. Use these practices to brainstorm ways in which your child can comfort themselves when they do get homesick.

 

Prepare with reviewing 

C

amp

 

Having information about camp can be comforting for some children. Take time to explore our website, read the parent manual, and watch our videos with your child; 

check out this video of why our campers love camp!

 

 

Avoid making deals

 

It can be tempting to make a deal with your child that you will bring them home if they want after a few days of camp. This kind of deal sets a child up to fail because it starts them with negative ideas about camp. Instead, encourage them to make an effort and remind them of how brave they are. 

 

Share your worries with other adults, not your child

 

Just like your child, it is normal for you to feel anxious about sending them away or to miss them while they are at camp. However, continuously telling your child how much you, grandma, and the family pet are going to miss them will often make children feel guilty about going and having fun at camp. Instead just say "I love you and can't wait to hear about your new friends, the activities, and your counselors."

 
During Camp: 
Send a piece of home with them

  – 

It can be comforting to have something that reminds them of home while at camp. Send a picture of the family or their pet, a small safety blanket, or pillow (but maybe not their favorite thing in case it gets lost).

 

Send letters

  – 

You can write letters to your child at camp! Receiving mail is always fun at camp. Just remember to keep the letters positive and encouraging.  

 

Have fun yourself!  – 

As we have mentioned, it is completely normal for you to miss your child. Just like you will encourage your child to have fun at camp and try new things, we would like to encourage you to do the same. Take time to check our Facebook page for updates, but also remember to do fun things that will help you cope with your child being away.