SAVE THE DATE FOR THE
2021 GOLF TOURNAMENT
Monday, July 12, 2021
Langdon Farms Golf Club
𝑻𝑯𝑨𝑵𝑲 𝒀𝑶𝑼 to all of our sponsors, donors and players that came out for our 2020 Men's Camp Send a Kid to Camp Golf Tournament.
𝗪𝗲 𝗿𝗮𝗶𝘀𝗲𝗱 𝗼𝘃𝗲𝗿 $𝟭𝟬𝟯,𝟬𝟬𝟬 𝗳𝗼𝗿 𝗖𝗮𝗺𝗽!
Congratulations to
LOW GROSS – 53 (net 44) Plumbline Drywall: Brent Clune, Bill Vickroy, Bob Gross, & Ron Hop
LOW NET – 58 (net 42) Walen Construction : Jarrod Fogle, Tyler Mildren, Trever Schilesleder, David Wales
2nd PLACE NET – 55 (net 46) Scott Belinn, Jonathan Henderson, Min Min, & Ken Peta
HONORABLE MENTION – 56 (net 47) Steve Kantor, Adam Ruben, Dan Ruben, & Bruce Soulas
———————————
The Send a Kid to Camp Golf Tournament raises vital funds for scholarships, to ensure that every child can participate in the life-changing experiences BB Camp provides. Join us for a day of fun in the sun at Langdon Farms Golf Club while doing your part to change a child's life!
Your support is meaningful, now more than ever, as we face the financial impact of the pandemic, and will ensure that we emerge from this crisis able to Send a Kid to Camp for decades to come!
Many Thanks to our dedicated Golf Committee:
Chairs: Loren Koplan • Denny Shleifer • Mort Simon
Jon Cohen, Howard Davis, Josh Erde-Wollheim, Dave Gold, Ryan Levenick, Eric Morillo, Irv Potter, Kyle Rotenberg, Corey Rudolph, Steve Rudolph, Scott Snyder, Ken Unkeles and Dick Weinsoft.
If you have any questions, please contact Stacey slebenzon@bbcamp.org / 503.496.7445
Thank You to Our 2020 Sponsors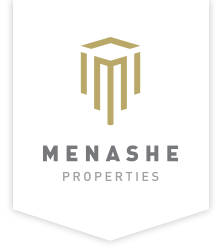 Menashe Properties
Barry, Jordan & Lauren Menashe
Course Sponsors
Apex Real Estate Partners /
Goldsmith Blocks
Scorecard Sponsor
Russell Construction
Lunch Sponsor
Sandy Kaufman Family Fund
Driving Range Sponsor
The Albert J Kailes Family Trust
Mercedes-Benz of Wilsonville
Rob & Mara Shlachter
Team Sponsors
Bob's Metals
Josh & Amy Frankel
Melvin Mark Capital Group
Plumbline Drywall
PrideStaff
The Rudolph Team – Hasson Company Realtors
Unkeles Family LLC /
PortlandArtStudios.com
Walen Construction
Long Ball Sponsor
Dynamic HVAC, LLC
The Jay & Diane Zidell Charitable Foundation
Beverage Sponsors
Becker Capital Management
Dethloff & Associates CPA
Rhiza Architecture & Design
Hole Sponsors
Bill Brenner
Jon Cohen / Windermere Realty Trust
DAR Properties
Jewish Federation of Greater Portland
Keith Koplan
Loren & Michelle Koplan
Rich Koplan
Mad Hippie
Mevko Properties
Mountain West Investment Corp.
Allison Mudrick
Oregon Jewish Community Foundation
Peak Landscape, Inc.
Irving Potter
Kyle Rotenberg
Steve & Sheryl Rudolph
Samuels Yoelin Kantor
Scott Snyder Law Firm LLC
Denny Shleifer
Simon Financial
Bruce Winthrop