B'nai Brith Men's Camp Association
Send a Kid to Camp
GOLF TOURNAMENT
September 3, 2020
The Reserve Vineyards and Golf Club
4805 SW 229th Ave, Aloha, OR 97007
11:30-12:30 PM  Check-in • Open Driving Range  Early "Birdie" Lunch in Pavillion
12:30PM Lunches in carts • Announcements • Shotgun Start
Due to Covid-19, the auction will be online and in lieu of dinner, players will get a goody bag to enjoy at home. Thank you for your understanding.
———————————
The Send a Kid to Camp Golf Tournament raises vital funds for scholarships, to ensure that every child can participate in the life-changing experiences BB Camp provides. Join us for a day of fun in the sun at The Reserve Vineyards and Golf Club while doing your part to change a child's life!
Your support is meaningful, now more than ever, as we face the financial impact of the pandemic, and will ensure that we emerge from this crisis able to Send a Kid to Camp for decades to come
Registration Deadline: August 23
To pay via check, please contact Barb:
bgordon@bbcamp.org / 503.496.7446
Many Thanks to our dedicated Golf Committee:
Chairs: Loren Koplan • Denny Shleifer • Mort Simon
Jon Cohen, Howard Davis, Josh Erde-Wollheim, Dave Gold, Ryan Levenick, Eric Morillo, Irv Potter, Kyle Rotenberg, Corey Rudolph, Steve Rudolph, Scott Snyder, Ken Unkeles and Dick Weinsoft.
If you have any questions, please contact Stacey soller@bbcamp.org / 503.496.7445
Thank You to Our Sponsors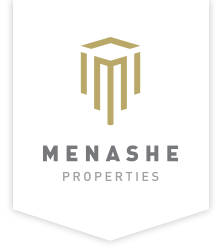 Menashe Properties
Barry, Jordan & Lauren Menashe
Course Sponsors
Apex Real Estate Partners /
Goldsmith Blocks
Lunch Sponsor
Sandy Kaufman Family Fund
Driving Range Sponsor
The Albert J Kailes Family Trust
Mercedes-Benz of Wilsonville
Rob & Mara Shlachter
Team Sponsors
Bob's Metals
Plumbline Drywall
PrideStaff
Unkeles Family LLC /
PortlandArtStudios.com
Walen Construction
Long Ball Sponsor
Dynamic HVAC, LLC
The Jay & Diane Zidell Charitable Foundation
Beverage Sponsors
Dethloff & Associates CPA
Rhiza Architecture & Design
Hole Sponsors
Bill Brenner
Circum Pacific Properties
Glen Coblens
Jon Cohen / Windermere Realty Trust
DAR Properties
Jewish Federation of Greater Portland
Rich Koplan
Richard Matza
Mevko Properties
Mountain West Investment Corp.
Allison Mudrick
Oregon Jewish Community Foundation
Irving Potter
Kyle Rotenberg
Scott Snyder Law Firm LLC
Denny Shleifer
Simon Financial
Bruce Winthrop
Kenneth Zeidman