OUR CHILDREN. OUR COMMITMENT.
The words are inspired by the words B'nai B'rith, which mean "children of the covenant." B'nai reminds us that we are all children of a great legacy, and that caring for future generations is core to who we are. B'rith reminds us of the dedication to Jewish life and values that we are committed to sustain. With the spirit of caring for our children and affirming our commitment to their future, we prepare for a new century of BB Camp.
Launching a new century
B'nai B'rith Camp is about to turn 100. We're not just aging gracefully. We are brimming with vitality, enthusiasm—let's just call it ruach!
As we reach this milestone, we can look back with pride to visionary community leaders who cared for our special home on Devil's Lake, decade after decade, since 1921. In every generation, people like Julia (Mrs. Isaac) Swett, Julius Meier, Milt Margulies, Milt Carl, and hundreds of others have assured BB Camp was there for our future. The strength and longevity of the BB Camp program is a testament to their dedication.
We stand on their shoulders as we look toward the second century of BB Camp by completing a campaign that has generated extraordinary generosity from all over our region and beyond. Together, we will hand down to new generations an amazing camp that builds the character of our children, and helps mold the leaders of our community for the future.
PROFILES OF BB CAMP – Pillars of Stewardship
There would not be a BB Camp today without the vision and leadership of others. In our efforts to complete the historic Second Century Campaign we pay a special tribute to several of these BB Camp heroes.
In 1921, Julia Swett (more widely known as Mrs. Isaac Swett), convinced the newly established Jewish Welfare Board to support the establishment of a summer camp.
With community support, Louis Blumenthal, B'nai B'rith Lodge Executive Director, established BB Camp in Bass Lake, WA near the Bridge of the Gods in the Columbia Gorge.
Blumenthal's successor, Henry Kenin, moved the camp to Neskowin in 1925. Henry's sister, Fannie Kenin, led the girl's sessions, and his wife, Dr. Lena Kenin, served as the camp mother and doctor.
In 1928, Julius Meier generously donated an 11-acre piece of pristine property on Devil's Lake in Neotsu, OR. He dedicated the property to his mother, Jeanette Meier.
The entire camp including the Dining Hall, 10 Cabins, tennis court, indoor handball court, and infirmary were built in June 1928. BB Camp has thrived at this location for 90 years.
For generations of BB Campers, the name Milt Carl and BB Camp are inseparable. Milt served as President of the B'nai Brith Men's Camp for 35 years, one of only five presidents in 90 years since the Men's Camps was established by the Ramblers. Growing up in Old South Portland, Milt's family could not afford to send him to summer camp. This drove his desire to make sure camp would be accessible to all in perpetuity. Following in the footsteps of Milt Margulies, who himself was the Men's Camp president for 30 years, Milt Carl personally raised dollars to completely change the face of BB Camp. In honor of Milt's leadership, the road leading into camp is today called Milt Carl Way. When we turn off of East Devil's Lake Road into camp, we are literally following Milt's path.
The Campus Plan for BB Camp's second century builds on the leadership of many, and creates opportunities for a new generation of BB Camp heroes to lead the way forward.
MICHELLE KOPLAN –  Executive Director
It has been my honor to serve as the Executive Director of BB Camp for 20 years. I have witnessed thousands of children grow and change into amazing individuals due in part to their time at BB Camp.
The stories are too numerous to recount here. I truly believe we are providing experiences that are unparalleled in children's lives. These opportunities are supported by an outstanding group of lay leaders who have fostered Jewish leadership across all stages of life. These leaders, many who grew up at BB Camp or other Jewish camps, have mobilized to help BB Camp and our Jewish communities thrive.
One of the most influential leaders in our community and someone who made an incredible impact on me was my Uncle Milt Carl, of blessed memory. Milt's generosity in time and money, and his commitment to tikkun olam, repairing the world, was a gift like none other. Uncle Milt always said that we should do all we can for others, and then give just a little bit more. Please keep Milt in mind as you consider what your legacy will be for BB Camp's second century.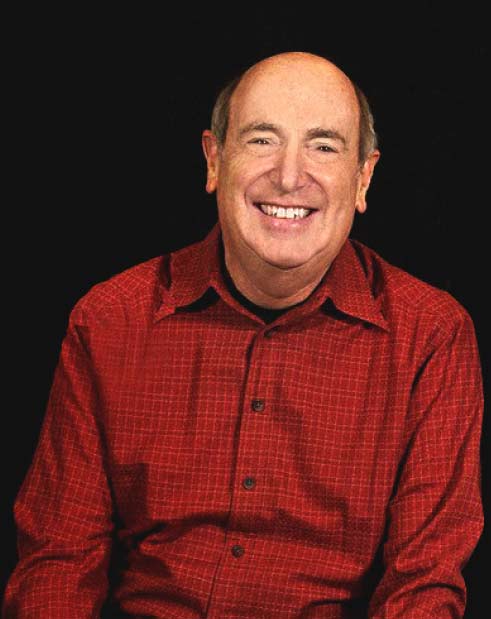 IRV POTTER –  Campaign Chair
When the idea of Jewish summer camp was just starting to emerge in the largest American Jewish communities, visionary local leaders decided that Portland and the Northwest must help lead this emerging new movement.
Since 1921, BB Camp has been a principal force for building our young people into the most knowledgeable, motivated and creative leaders in our communities.  Studies show that Jewish camping is one of the strongest indicators of a lifelong commitment to the Jewish community.
A quick look at the generations of Jewish and communal leaders in the Pacific Northwest shows the impact BB Camp has had on our communities and our institutions.
Throughout the past century, BB Camp has been blessed with tremendous community support. Now, through the Second Century Capital Campaign, we are uniting to ensure not only the future of BB Camp, but the future of our communities. A successful campaign will guarantee that the vision of those pioneers of 1921 continues for the next 100 years.