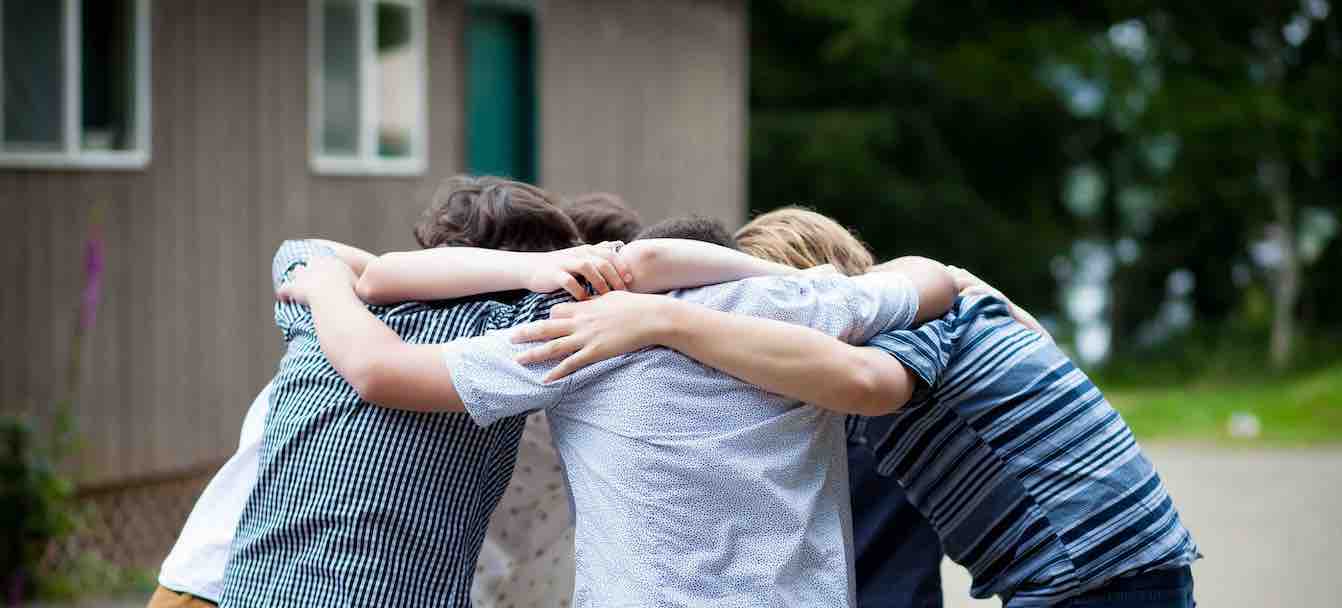 Dear BB Camp Families,
As we move into Thanksgiving, I want to share how often I am reminded about my gratitude toward the open and inclusive environment we build at BB Camp each summer. In a year when social interactions with other children are not a given, communication and spiritual gatherings often occur on a screen, and with mental health issues in kids rising, Camp feels like a necessity. I can't wait to be back at BB Camp!
We understand that parents want to create an environment at home, ensuring your kids feel safe to share their feelings during this challenging time. During the summers at BB Camp, we offer teachable moments that might be helpful to utilize over the Thanksgiving table and beyond to assist in meaningful conversations with your child(ren).
Ask questions to find out how your children feel: When your child is telling you about something that has happened to them with a peer, with a sibling, in an activity, etc., avoid jumping in and sharing your assumptions of what you think they are feeling. Instead, ask questions that led them to tell you how they are feeling. Rather than saying, "Wow, that must have been very exciting," ask them how it felt when that situation happened, and encourage them to share more. For younger kids, we sometimes use pictures or a chart showing different emotions that a child can point to describe how they feel. Using this strategy at BB Camp often leads to a more open and honest cabin dynamic in which campers get used to sharing how they are feeling.
Encourage sharing how we, as adults, are feeling. Lead by example: Having your kids understand that the home is a place where they can talk about what they are feeling is important, even if they don't understand completely what they are feeling. Although as a parent, you will likely be monitoring what you share with your kids, giving them the impression that you are sharing what you are feeling might help them open up about something from school, something they are feeling, etc. At BB Camp, we teach counselors about the line between what pieces of themselves are appropriate to share, which allows them to build a positive relationship with their campers.
Get other trusted adults involved: Kids don't always feel like they can share directly with their families. One of Camp's powerful benefits is the large number of positive adult role models in one place. Having an abundance of adults with different personalities allows kids to connect with adults they can specifically relate to. Sometimes, the connection to other adults is different than the connection kids have with the parents. Allowing and facilitating new relationships to form when forming new connections can be difficult is essential, as long as the adults communicate back to the parents if needed. BB Camp is always available to help connect kids with counselors or year-round professional staff during the year and connect you with other Camp families.
With all of these strategies, the goal is to help give kids the practice and the opportunity to share their feelings to become comfortable with feelings that might cause some discomfort. Please try these tips out.  Let us know if you have follow-up questions or found one tip to be particularly helpful!
As a reminder, REGISTER FOR CAMP TODAY. Spaces are filling quickly, and we want to make sure your child(ren) get a spot! For additional information about sessions, check out our website. If you have any questions about BB Camp 2021 and registration, please don't hesitate to contact me.
Wishing you and your family a Happy Thanksgiving!  Stay safe and healthy!
Best,
Bette
Bette Amir-Brownstein 
Overnight Camp Director