"We're B'nai B'rith Campers, Rough & Ready!" greets you in singsong as you drive through the camp gate. It all began in 1921 with campers sleeping on old army cots in tents. After a century of growth, over 1,000 campers each summer enjoy a camp experience. Today, BB Camp hosts summer camp sessions, day camps, and family camp, as well as ReJewvenation, Last Day of Camp Young Adult Weekend and Men's Camp, sessions exclusively for adults. Camp also reaches out to the local community, providing direct support for families in emergency situations, most recently those impacted by the Echo Mountain Complex Fire in 2020. As BB Camp (known affectionately just as "Camp") moves into a second century of operation, we hope you enjoy this glimpse of highlights from the first 100 years of Camp's history.
1920s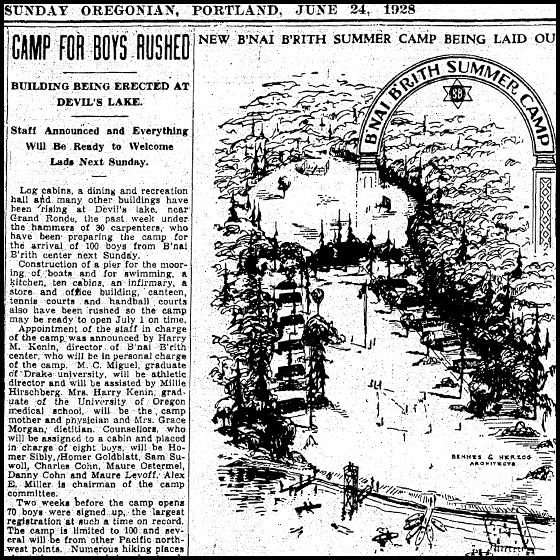 B'nai B'rith Camp opens in 1921 offering separate sessions for Jewish boys and girls at Camp Wallula, nestled next to Stevenson, Washington. Within a few years Camp moves to Neskowin, on the Oregon coast. The current location in Neotsu, on the shores of Devil's Lake, opens to campers in 1928 and is accessible by rowboat. Julius Meier, who in 1931 would become Oregon's first Jewish governor, donated the land. A committee chaired by Alex Miller raises the funds to build 16 cabins, each supplied with army cots and canvas-covered windows, plus the mess hall (used until 2012), outdoor latrines, and a lake for washing. Amenities include a handball court, overnight camping adventures in nearby forests, swimming, rowing, and spending time with friends.
1930s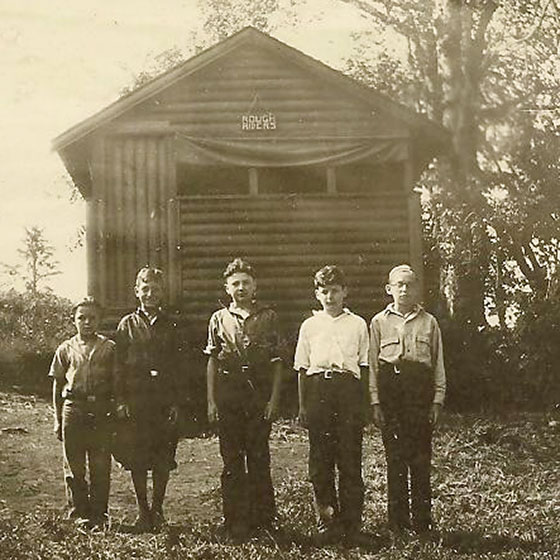 In 1931 the Ramblers, a social and philanthropic men's club in Portland, initiates BB Men's Camp to raise funds for improvements. In one of their first endeavors, they add four new buildings: the Hilltop, Lakeside and Boat House cabins, and the Pioneer Lodge across the street from camp. By the end of the decade, amenities include aquatic activities, arts and crafts, tennis, see-saw, horseback riding, archery, and the "crib," an H-shaped swim deck built into the lake.
1940s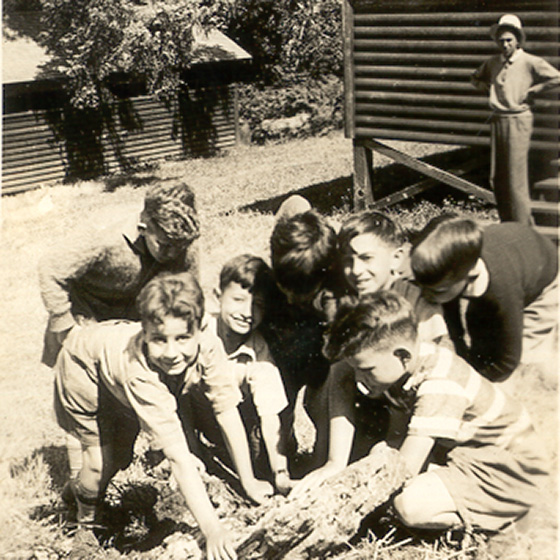 During the war years, campers bring their ration cards from home to make sure that there is enough available food. Camp is a welcome respite from the troubled world. Harry "Polly" Policar becomes the face of BB Camp where he served as the Camp Director for over 30 years from the late 1930s until 1970. Ramblers purchase a bus to transport children to Camp.
1950s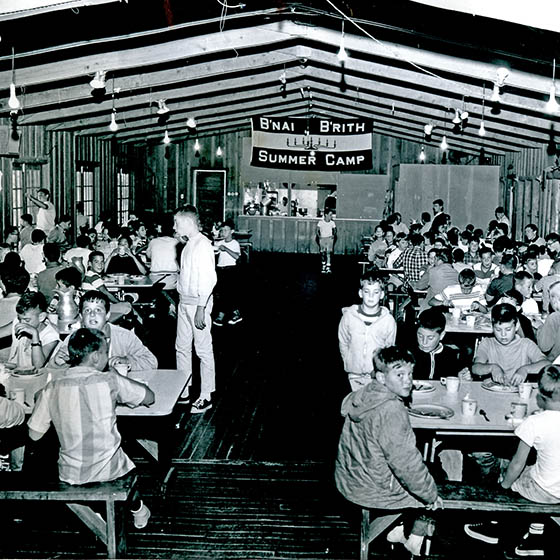 Camp grows to nearly 300 campers. Milt Margulis, President of Men's Camp from 1946 to 1971 and Eugene "Gene" Nudelman, Sr., head of the Camp Committee, assure that Camp will thrive by raising dollars for maintenance, grounds, and upkeep, scholarships, and new amenities.
1960s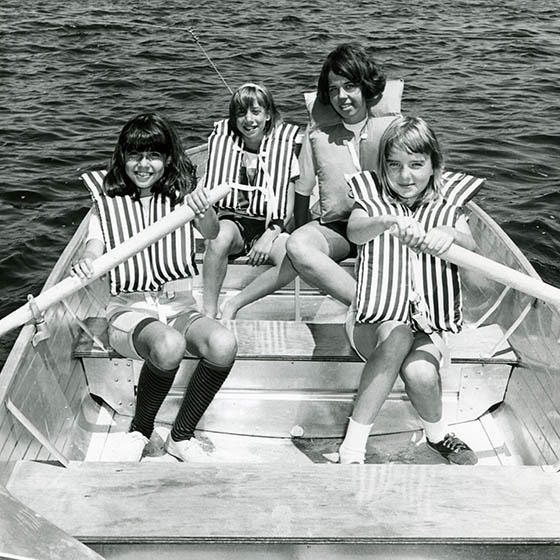 Water skiing, canoeing, arts and crafts, music, and the camp talent show become extremely popular. Physical improvements include new cabins and a new heated swimming pool. Eight new North Cabins are the first to include windows. The Men's Camp "Tattooers" are aging and do not like climbing the hill from the Boat House cabin. They raise the funds to add the new Tattooers Cabin, the first cabin with a bathroom.
1970s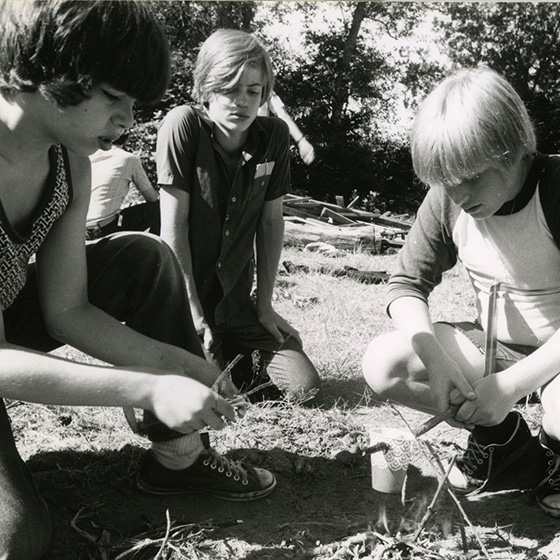 The introduction of co-ed sessions in 1971 inspires staff to offer dances in the mess hall. These soon become a staple activity. Campers recite prayers before and after meals and at Shabbat dinner. Flag-raising takes place in both English and Hebrew. Camp adds six new buildings. Men's Camp formalizes a scholarship fund for campers. Milt Carl begins his 35 year tenure as the president of the BB Men's Camp Association and becomes the driving force for fundraising for BB Camp. He oversaw the replacement of the original South Cabins with new cabins equipped with bathrooms for the girls side of camp.
1980s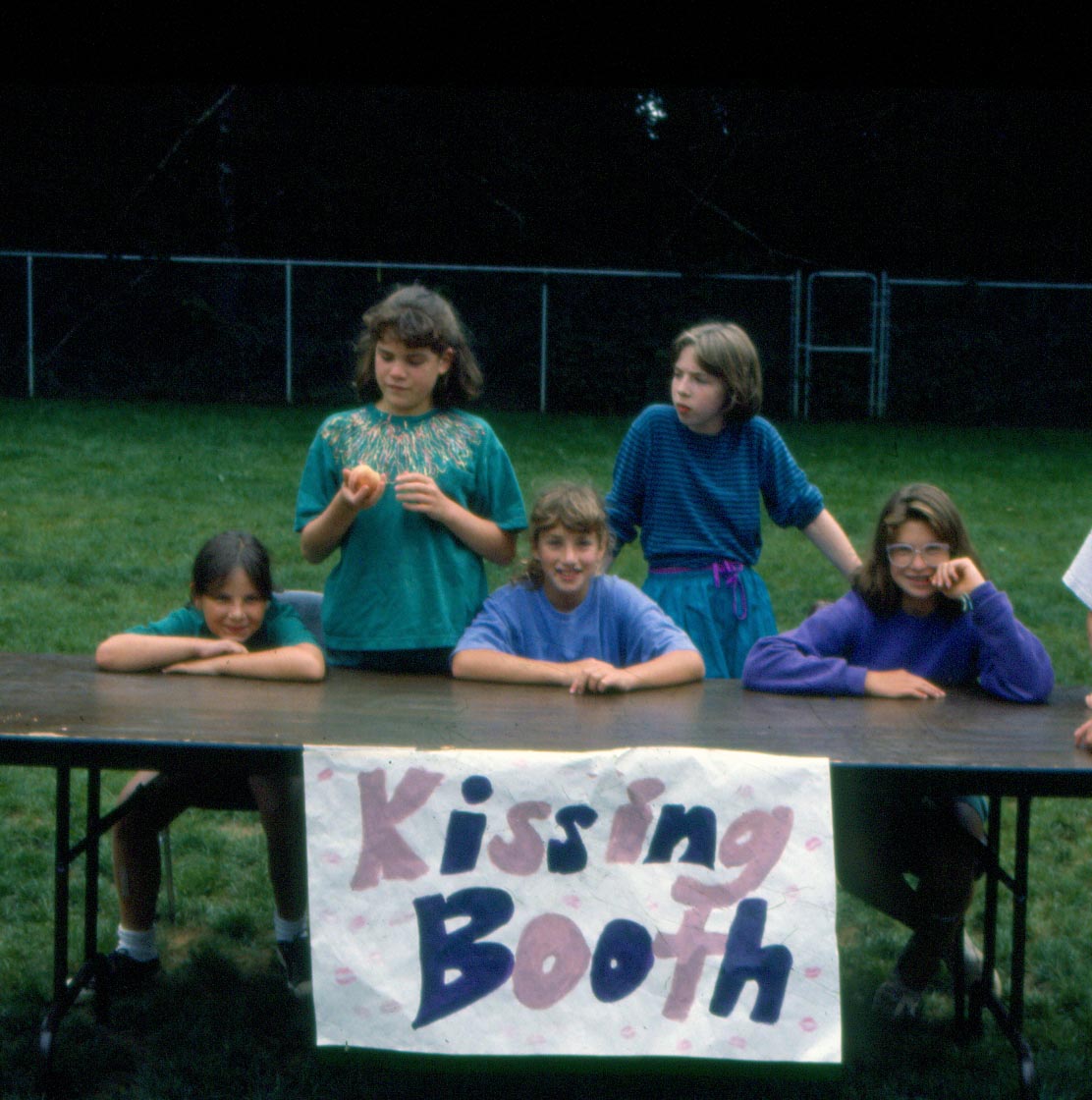 In 1982, BB Camp adds a one-week Maccabee session as a bridge to the traditional three-week sessions. Jeff Lann, camp director for much of the 1980s, concentrates on integrating Jewish content such as Israeli dancing, Jewish songs and more Hebrew. Campers wake up each morning to "Haksheivu, Haksheivu Na, Kol HaMachane" (Attention, Attention Please to the Entire Camp) from the loud speakers. Lann also introduces a Counselor-In-Training program, training much of the current Camp leadership. Traditions like the Shabbat Walk (or Hug Line), Friendship Circle, Staff & Cabin Ski nights, and many other traditions that continue today are formalized in the 1980s as BB Camp traditions.
1990s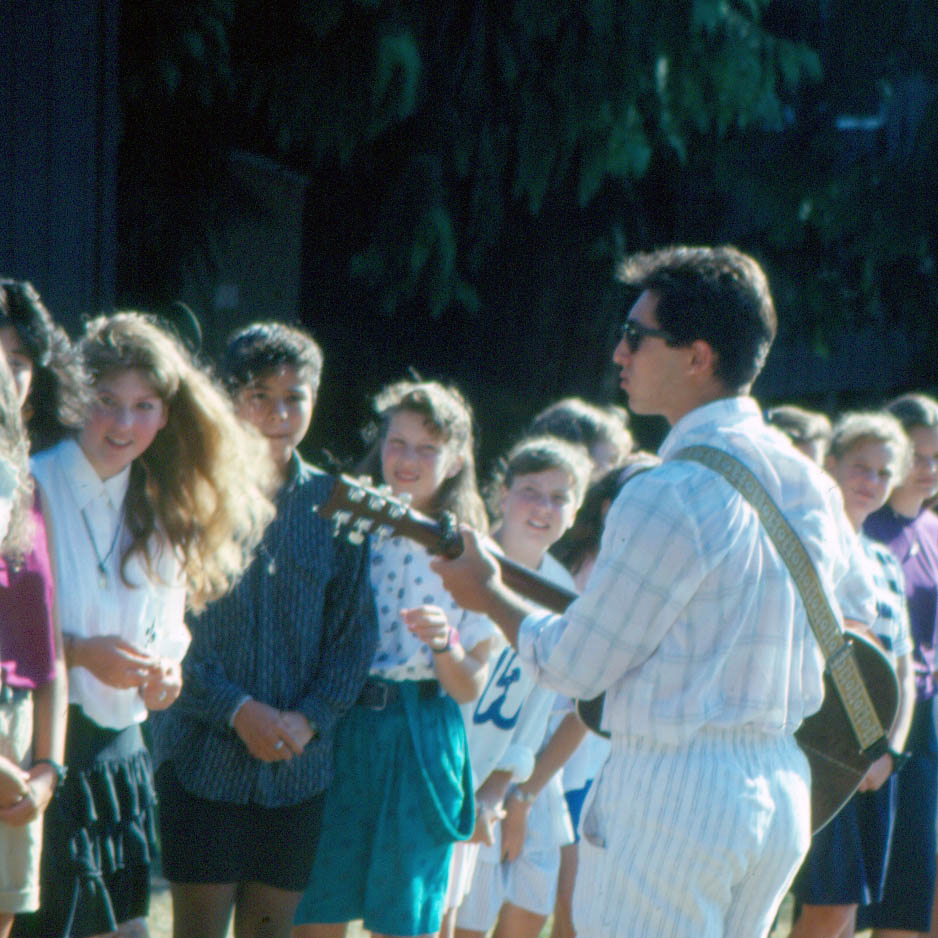 Camp alumni, Doug Blauer and Jen Axman, who both grew up at BBCamp, each hold the position of camp director in the 1990s. Doug introduces a new Camp logo, imprinted on t-shirts each camper receives. Camp attendance expands in pace with the growth of Jews living in the region. Camp welcomes third generation campers.
2000s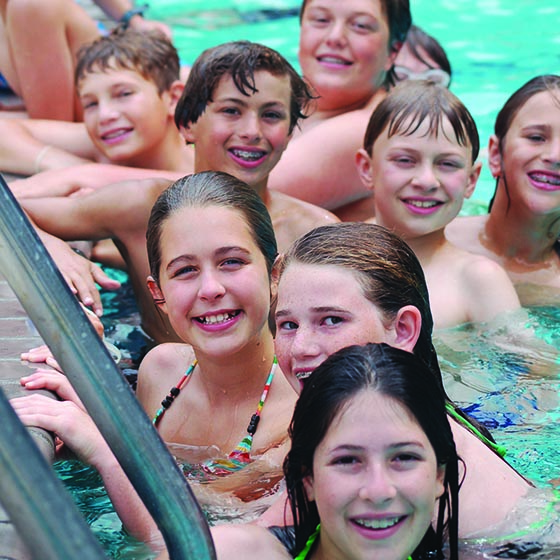 The millennium brings new campers and an enhanced Jewish camp experience. Michelle Koplan, Camp's current CEO, begins her career as camp director in 1999. She implements changes to welcome all campers, including a fully kosher kitchen to create a more inclusive environment and an inclusion program for children with disabilities and mental, emotional, and social health needs. By 2005, the thriving camp features 15 cabins, an amphitheater, teva (nature) center, arts and crafts studio, volleyball court, tennis courts, classrooms, low ropes course, heated pool, game room, "ga-ga" pit, library, gym, ball field, and large dining hall. Day Camp opens in 2006 on Camp property to offer Lincoln County children nutritious hot meals and indoor and outdoor activities to build self-confidence and strengthen their social skills. Day campers enjoy the ropes course, hydro-tubing, swim lessons, music, arts and crafts, sports, and theater. In 2009, Men's Camp purchases the Camp property from the Mittleman Jewish Community Center. Camp is now a fully independent, community-based Jewish camp.
2010s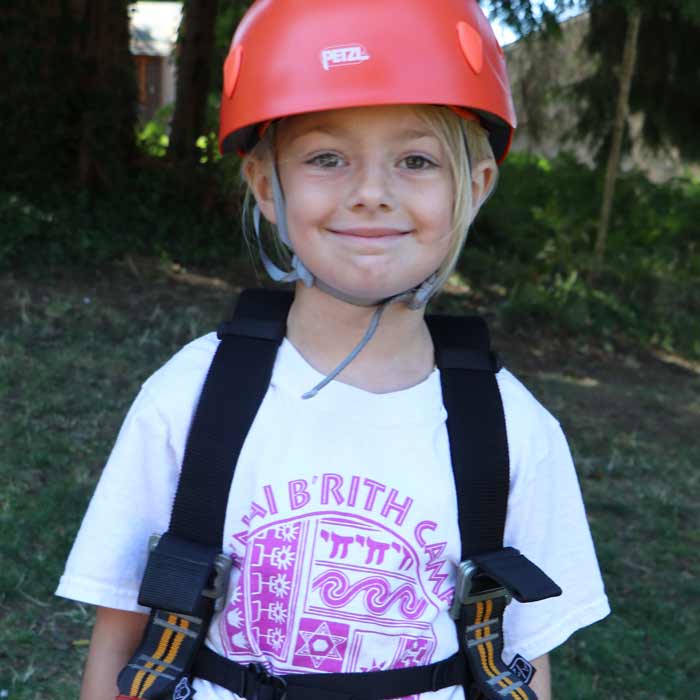 BB Camp creates a 10-Year Master Plan to completely rebuild the camp by its 100th anniversary, leading to the $15 Million Second Century Campaign. New specialty camps include Outdoor Jewish Adventure – Pacific Northwest, offering wilderness camping; BB Surfs, offering surfing, paddleboarding, wakeboarding, and overnight rafting trips. Expansion of Camp activities include a zipline over the ballfield, a climbing wall, and a Learning Garden on new property adjacent to camp. BB Camp becomes a national leader in welcoming campers of all abilities. Grant funding supports a year-round inclusion coordinator who works with campers and families to prepare plans to help all campers succeed at Camp. BB Camp expands to year-round, managing BBYO and PJ Library programs, expanding Family and Vacation Day camps, and adding a Last Day of Camp Young Adult weekend
2020s and beyond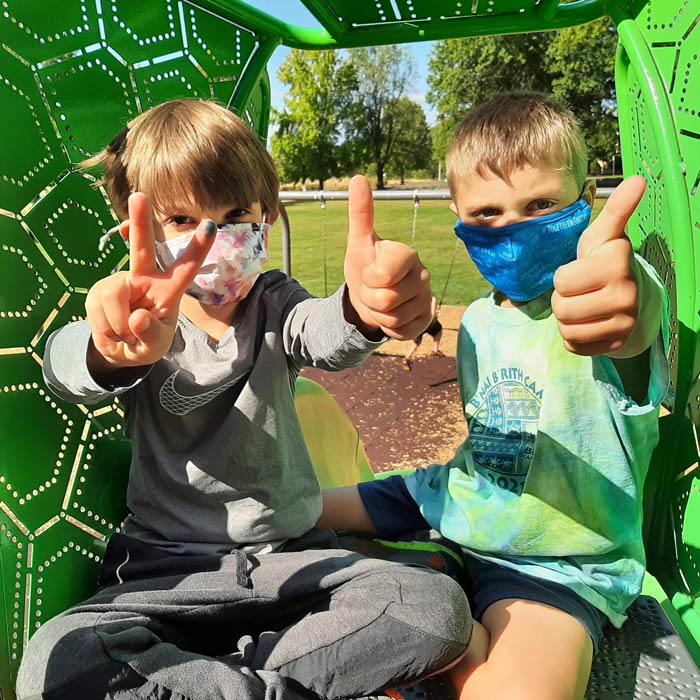 In the summer of 2020, the Covid-19 pandemic forces Camp to close for the first time ever. Day camps in Portland and Lincoln City continue to operate. Camp supplies meals to Lincoln County school children throughout the year due to school closures. The Echo Mountain Complex Fire comes dangerously close to Camp. To assist the local community, Camp builds a second kitchen to provide meals to families and children in need. By June 2020 over 345,000 meals are served and that work is on-going. Camp reopens in 2021 with plans for a second century of safe and joyful experiences for campers of all ages. Building projects include a Second Century Pavilion honoring donors and a new performing arts building, which will house a specialty camp for the arts. In addition, 54 acres of land just 55 miles north of Camp on Lake Lytle in Rockaway Beach will be developed to provide Camp with its own campground, trail system, and lake access for canoeing and fishing. Another specialty camp, Outdoor Jewish Adventure – Israel, also begins in 2021.