Phone: 503.452.3444
Michelle Koplan has been the Chief Executive Officer of B'nai B'rith Camp since 1999. She is responsible for the overall administration and management of B'nai B'rith Camp, including programs, fundraising, and business operations. Her areas of expertise include planning and evaluation, policy development and administration, personnel and fiscal management, and public relations.
For six years prior to becoming the Chief Executive Officer of BB Camp, Michelle was the B'nai B'rith Youth Organization Director for both the Portland and Eugene Councils and directed the Mittleman Jewish Community Center's Youth Services Department.
Michelle graduated with a Bachelor of Arts in Psychology from the University of California Santa Barbara. In 2007, Michelle was part of the first group of camp executive directors to complete the Executive Leadership Institute (an MBA equivalent program) sponsored by the Foundation for Jewish Camp.
B'nai B'rith Camp is Michelle's childhood Camp, as she was a camper for eight years and on summer staff for nine years. Camp is a family affair. Michelle and her husband, Loren, a B'nai B'rith Men's Camper, have two daughters who have attended BB Camp with Michelle since they were infants. Both girls are enthusiastic BB Campers!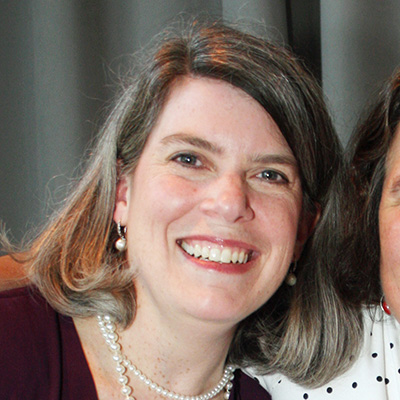 Phone: 503.535.3514
Allison earned her Bachelor's degree in Finance from the University of Arizona. Prior to working for BB Camp, Allison was an analyst in the Mortgage Banking field for 13 years. Allison and her husband Jason have three beautiful daughters (who are now devoted BB Campers). Allison is also a Girl Scout troop leader and likes to bake, sew and play computer games.
Phone: 503.297.0832
Wendy was born in Portland and spent her youth in Oregon City and Corvallis. She grew up in the Young Judaea movement, taking on leadership roles and eventually living in Israel on Year Course. Wendy graduated from Hampshire College with degrees in Judaic Studies and Music, and later earned master's degrees in Jewish Communal Service at Brandeis University and a master's in Education from Hebrew College. Wendy has worked at the OSU Foundation, Foundation for Jewish Camp, the Boulder JCC, Judaism Your Way, and JewishColorado in major gift solicitation, grant writing, and event management. Before moving back to Corvallis in 2021, Wendy served as the JWest Campership Program Director at the Foundation for Jewish Camp, supporting BB Camp and 23 other Jewish camps in the West. Her family has enjoyed participating in Family Camps, and her children are proud BB Day Campers. Fun fact: when not at work, Wendy can be seen on stage at her local community theatre.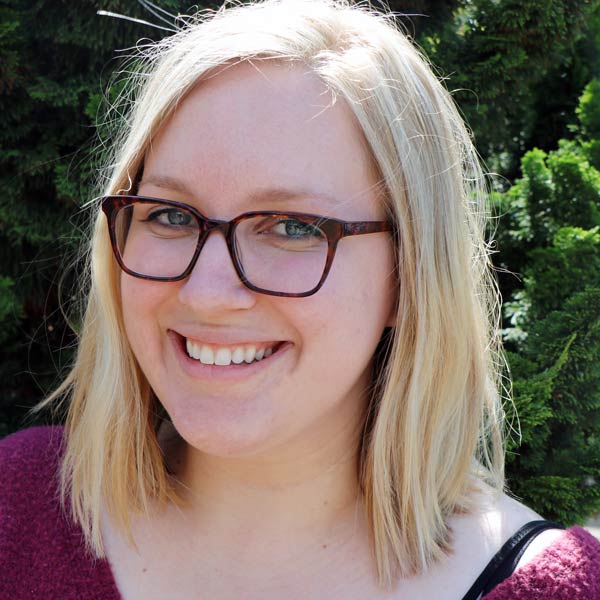 Phone: 503.567.7161
Chanel was born and raised in Portland, graduated from Oregon State University with a Bachelor's degree in Psychology. Chanel first joined the BB Camp community in 2014 and feels lucky to call it her second home. Chanel is proud of her experiences working in various Jewish leadership roles at BB Camp, spanning from Counselor to Unit Head to Counseling Director to Social Inclusion Intern, and including volunteering for BBYO. Chanel has a passion for community enrichment and working with individuals of all abilities, which she attributes to her time spent at BB Camp. Prior to Chanel's current position, she was the Housing and Employment Specialist at a local non-profit serving adults with disabilities. In Chanel's spare time, you can find her enjoying live music, exploring the Portland food scene, or at the Oregon Coast with her dog.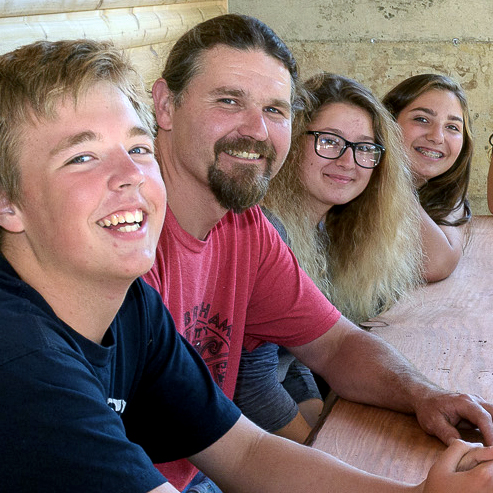 Aaron joined the BB Camp team in October 2015, leaving a 25 year career to pursue the next chapter of his life. Since joining the team, he has enthusiastically jumped into many projects. He and his team have been updating and beautifying the camp. He is very proud of the work that has accomplished.
Aaron has always been a car enthusiast and spends his free time rebuilding his latest project. He is also an avid Harley rider and has rebuilt and custom painted it his motorcycle.
Aaron has a 15 year old son that is a current camper and has attended. He also has two step children that are camper alumni and a daughter who has recently made him a grandpa of a beautiful baby girl!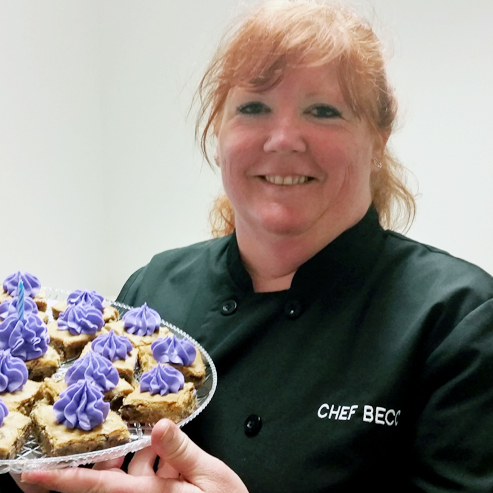 Phone: 541.205.9754
Becci graduated from Western Culinary Institute in Portland Oregon in 1995, with a Culinary Arts Degree. She knew from a young age that she wanted to be a Chef. She attributes her love for cooking with the time she shared in the kitchen with her grandmother.
Becci has known since bringing her daughter to BB Camp in 1999, that it was a very special place and thought that this would be the ultimate dream job, matching two of her favorite things, feeding kids with Camp! She has three kids , two that have and one that currently attends BB Camp. She is very grateful for the experiences and opportunities that BB Camp has given her family and is herself grateful to be able to give back to BB Camp.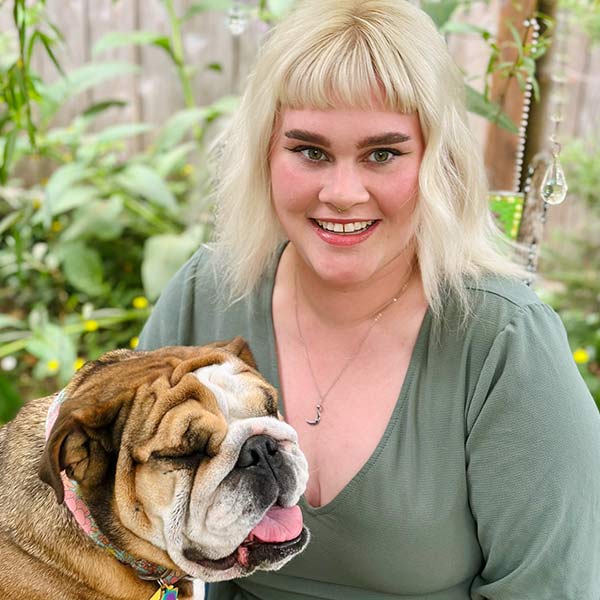 Phone: 541.994.2218
Moira grew up in Spokane, WA. Following her college years interning for the Spokane Guild's School & Neuromuscular Center, and with a newfound passion for the non-profit sector, she was hired as a House Parent/Lead Childcare Attendant for Vanessa Behan, a local crisis nursery. She moved to Lincoln County recently to be with family and brought her passion for supporting underserved families and youth. Moira is dedicated to serving the local community. She is committed to bringing awareness to the houseless youth population and is delighted to work to develop resources for families and children. As a full-time resident of Lincoln City, Moira and her bulldog, Norma Jean, like to spend their spare time at the beach!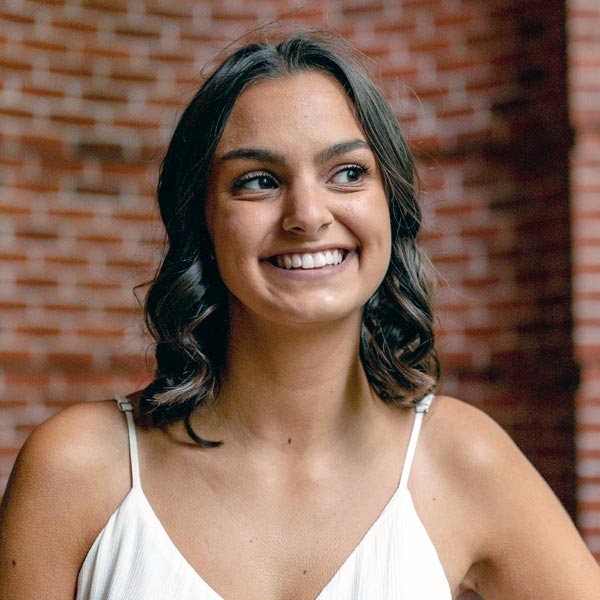 Phone: 503.496.7447
Abby graduated from Oregon State University in 2021 with a major in Human Development and Family Sciences and a minor in Spanish. Known to her campers as "Cocoa", Abby has been working with BB Camp since 2018. She has worked in many different roles at BB Day Camp Portland including Counselor, Counseling and Inclusion Coordinator, Assistant Director, and Associate Director. Growing up, she attended a different summer camp as a camper for 10 years and worked there for two years. Abby loves that she can help give kids the same magical camp experience that she had. Abby loves to travel, read, spend time with her family, be outdoors (especially in the summer), and play with her gecko, Zoozer.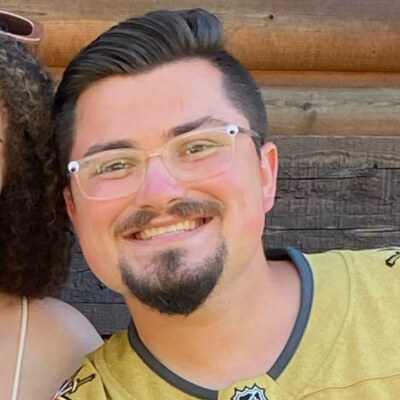 Phone: 503.345.9464
Moses has spent almost every summer at BB Camp since he was seven years old, and there is nowhere in the world he would rather be! Moses has had the privilege of serving in many roles on the BB Camp summer team for many years, including as a Counselor for both our Overnight and Day Camp programs, Drama Specialist, and on the Camp Programming team. Moses is now thrilled to serve as BB Camp's Program Coordinator in this year-round professional role. In his free time, Moses, a Pacific Northwest native, enjoys playing board/card games with his friends, attending as many NHL and NFL games as possible, and sitting down with a nice cup of coffee and a new fantasy novel.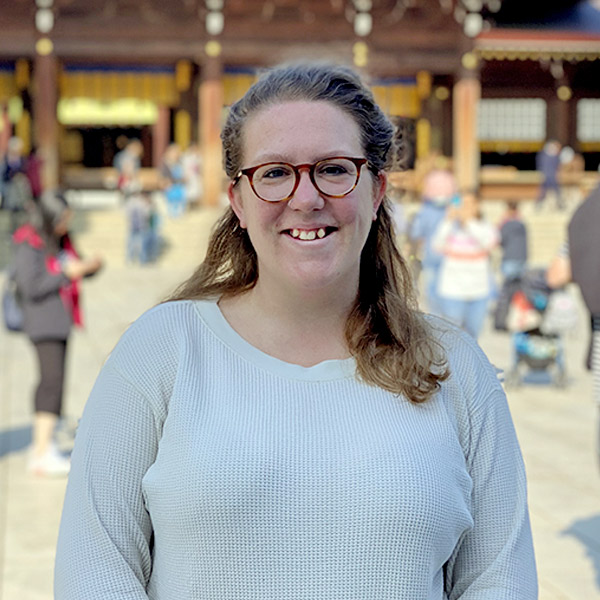 Phone: 503-496-7450
Sammie was born in Bend, OR and raised throughout the Willamette Valley. She has a Bachelor's in History and Film from Southern Oregon University. Sammie has been involved in the camping and outdoor education industry since 2009, and absolutely loves the impact camp and the outdoors has on campers and staff. She has previously worked with Portland Jewish Academy, Outdoor School, Camp Fire, and Girl Scouts. Her biggest motivation for continuing her career in camping is to ensure the health, safety, and wellbeing of every participant in every way. Camp is a place where anyone can truly be their whole self and where, together, we can make the world a better place. Sammie loves the outdoors, animals, Pixar, flowers, travel, and spending time with her partner Mack and their 3 fur babies.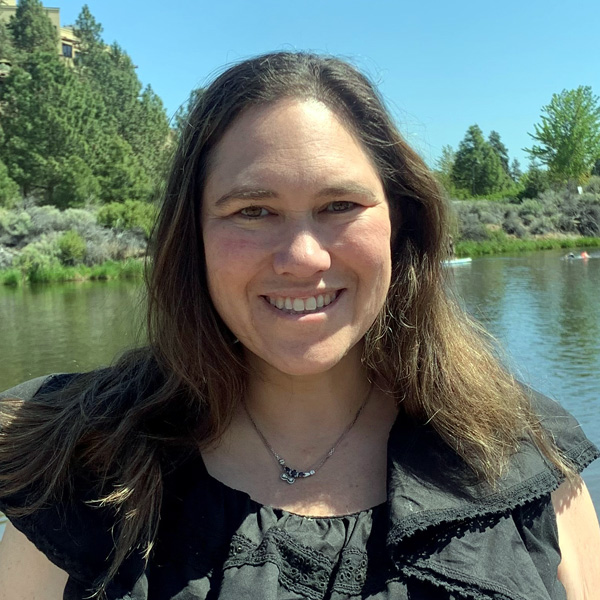 Natalie grew up in the San Francisco Bay Area, and after spending ten years living and working in the Los Angeles area, moved with her family to beautiful Bend, OR in 2022. Natalie holds a BA in Politics and a minor in Near Eastern and Judaic Studies from Brandeis University, a teaching credential from San Francisco State University, and a Joint MA in Jewish Education and Nonprofit Management from Hebrew Union College in Los Angeles. After several years as an elementary school teacher, Natalie transitioned into the Jewish professional world. She has over 15 years of experience working as a Jewish educator and nonprofit professional in congregations and community-based organizations. Natalie has a passion for cultivating meaningful Jewish experiences and connections for youth and families. She believes building relationships rooted in kindness comes before all else. Natalie enjoys exploring nature, viewing films, and spending time with her husband, two young children, and their energetic Labrador Retriever.
Phone: 503-452-3443
Maddie was raised in Dallas, Texas, and is excited to be back in the PNW. After graduating from the University of Oregon with a degree in Non-profit Management in December 2020, she worked at Texas Hillel as their Springboard Social Justice Fellow. Maddie has been in the camping world longer than she can remember as a camper, seasonal staff member, and BB Camp's Assistant Director of Programming before taking on this new role of Overnight Camp Associate Director! She can't wait to work with the BB Camp Community & team to make camp magical, empowering, and fun for generations of campers and counselors to come.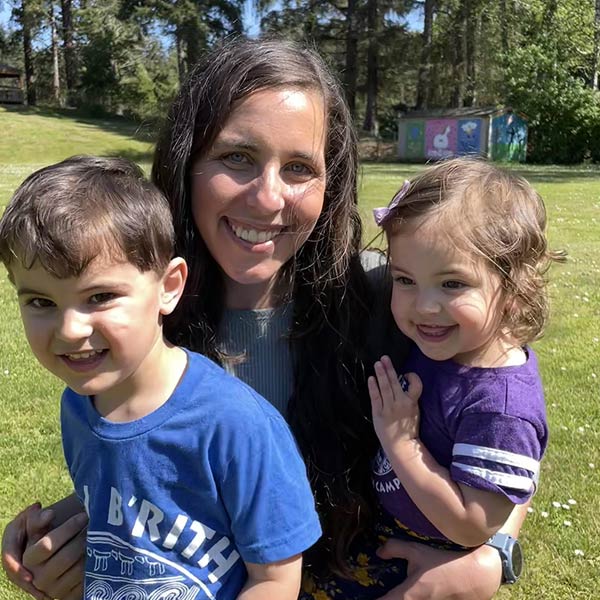 Becca grew up in Portland and is a third generation BB Camper. She received her degree in Religious Studies at the University of Oregon. Upon graduating, she spent five years building Jewish community through Hillel engagement work. She then pivoted into the development world, spending the next five years grant writing to fund critical programs for at-risk youth and families throughout Lane County. Becca is excited to blend her career history and passions through funding the impactful, life-changing opportunities B'nai B'rith Camp creates for kids and families. When she's not chasing around her littles, Ben and Leah, you may find her running on the local trails!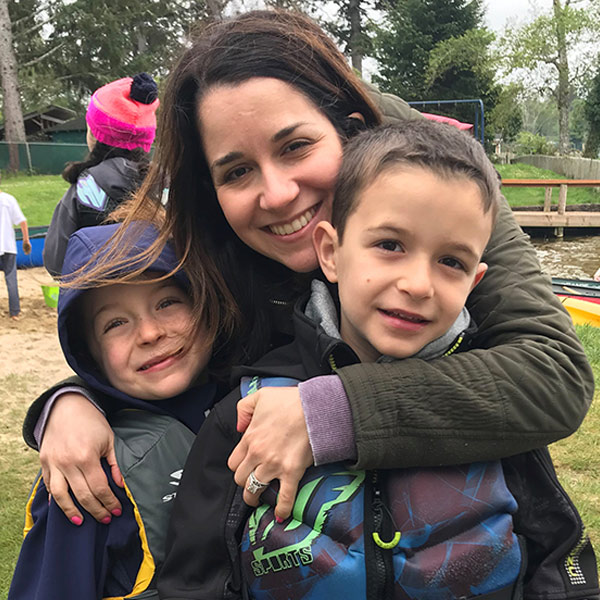 Phone: 503.567.7154
Marisa was born and raised in Cleveland, Ohio. She received a bachelor's degree from Indiana University and a Master's Degree in Social Work from Washington University in St. Louis. Marisa has been a Jewish communal professional throughout North America for nearly two decades. She genuinely loves building relationships with people and making a difference in the organizations she is connected to. Marisa credits her love of building community and relationships with her own experience as a camper at Jewish overnight and day camps throughout the most formative years of her life. She is beyond excited to be back as part of the BB Camp team after a brief stint in Toronto, Canada, and cannot wait to share the experiences of how remarkable a summer at Jewish overnight camp truly is. Marisa and her husband, Alex, are the proud parents of two BB Campers, Micah and Noah.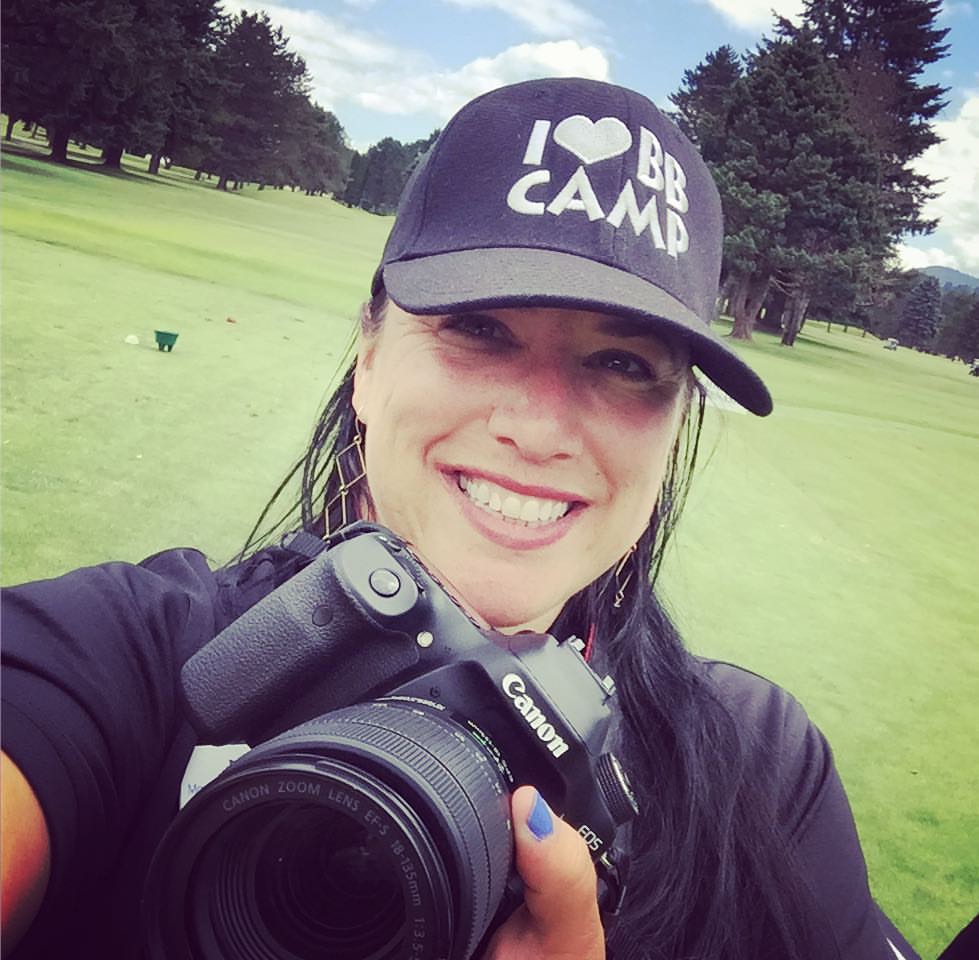 Phone: (503) 567-7171
Born in Eilat, Israel, Noa is fluent in Hebrew and served in the IDF as a Computer Operator. Noa has a BFA in Photography from State University of New York at Purchase and a Certificate in Multimedia from Portland Community College. She worked as a photographer for Christie's Auction House in NYC, taught English in Vietnam and Spain, and after moving to Portland in 2008, worked for various Jewish agencies. In her free time, she enjoys arts and crafts, photography, traveling, and competes in various paddling races. When she is not at her desk, you can find her hiking or paddling on her Stand Up Paddleboard on local waters, or leading outdoorsy events as a Women Who Explore Ambassador.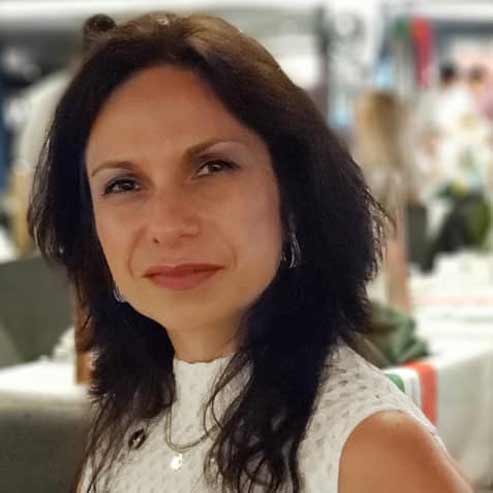 Yulia was born in Ukraine and lived in Israel for over 20 years. She is fluent in Russian and Hebrew. Graduating from Open University of Israel with a Bachelor's Degree of Management and Economics earned Yuliya the opportunity to work for 18 years in the field of finance in the chemical industry in Israel, prior to moving to the United States. Yuliya's family is the most cherished part of her life. Her three sons, Lior, Roni and Gil, all have actively participated in our BB Camp community. Her eldest, Lior, was a BB Camp counselor in 2014 and now serves in the US military. Roni was devoted BB Camper from the ages of 11 to 15, and Gil recently became a BB Camper. In her spare time, Yuliya and her husband, Shimon, travel with their family. Yuliya enjoys dancing with her husband, as well as Zumba and belly dancing. In fact, Yuliya and Shimon are known to go to parties and dance until they're the last ones left!
Phone: 503.496.7448
Carly was born and raised in Philadelphia, PA, and has lived in Portland since 2014. Carly loves all things Jewish and spent almost every summer of her childhood at camp in Pennsylvania. Since 2014, Carly has volunteered as an advisor for BBYO in Portland. In 2019, she had the wonderful opportunity to work as a Unit Leader for BB Camp. In Carly's spare time, you can find her exploring Northwest's great outdoors, sampling the amazing food in Portland, and enjoying watching Netflix and sports.