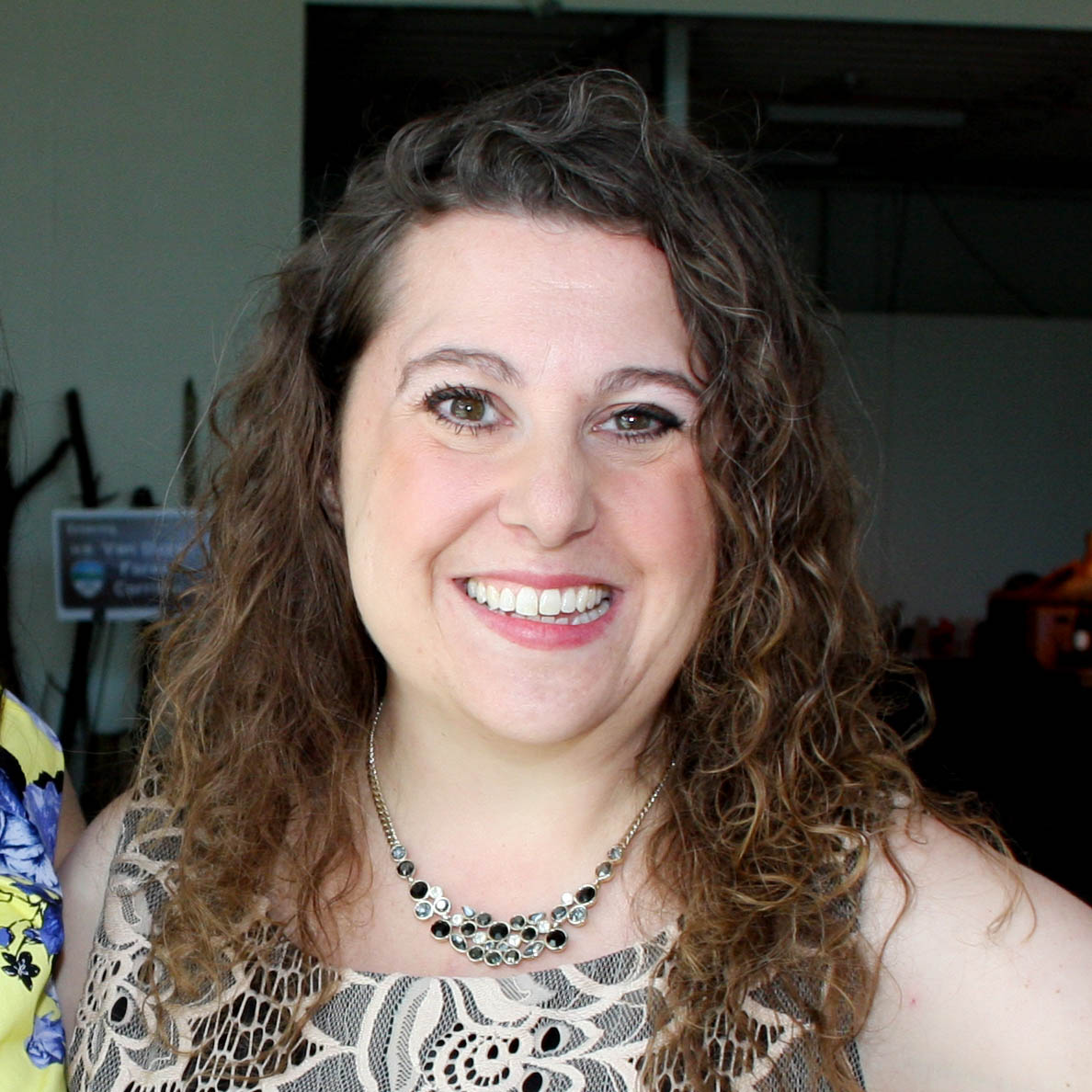 Phone: 503.452.3444
Michelle Koplan has spent her career working as a Jewish communal professional, in the Jewish camp and youth / teen field. A Portland native and graduate of the University of California Santa Barbara with a degree in psychology (1994), Michelle obtained her Certificate of the Executive Leadership Institute (a MBA equivalent program) through the Foundation of Jewish Camp in 2007. She directed the B'nai B'rith Youth Organization Portland and Eugene Councils for six years, and directed the Mittleman Community Center's Youth Services Department for five years. Michelle has had the honor and privilege of directing B'nai B'rith Camp, her childhood camp, as the Executive Director since 1999. Michelle lives in the Portland area with her husband Loren and their daughters, Alicia and Elizabeth, who are all enthusiastic BB Campers.
Phone: 503.452.3443
Bette has been a part of the BB Camp staff for the past 6 summers. She recently received her Bachelors of Science degree in behavioral neuroscience at Western Washington University. Since High School and continuing through college, Bette has been active in numerous Jewish leadership roles. Her Jewish leadership skills began to develop during her time in BBYO and BB Camp which is why she is extremely excited to be the Assistant Camp Director and BBYO City Director where she will work with kids in both organizations in their journeys to becoming Jewish leaders. Bette loves all activities involving water and kids, and Bette really likes traveling to sunny places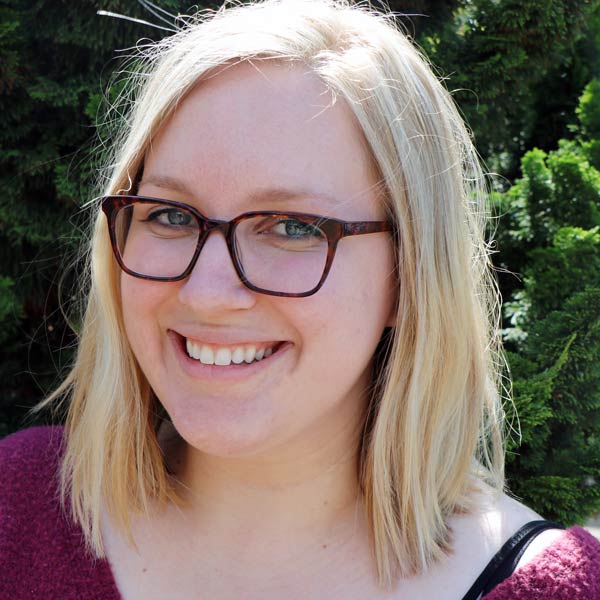 Phone: 503.496.7447
Chanel was born and raised in Portland, graduated from Oregon State University with a Bachelor's degree in Psychology. Chanel first joined the BB Camp community in 2014 and feels lucky to call it her second home. Chanel is proud of her experiences working in various Jewish leadership roles at BB Camp, spanning from Counselor to Unit Head to Counseling Director to Social Inclusion Intern, and including volunteering for BBYO. Chanel has a passion for community enrichment and working with individuals of all abilities, which she attributes to her time spent at BB Camp. Prior to Chanel's current position, she was the Housing and Employment Specialist at a local non-profit serving adults with disabilities. In Chanel's spare time, you can find her enjoying live music, exploring the Portland food scene, or at the Oregon Coast with her dog.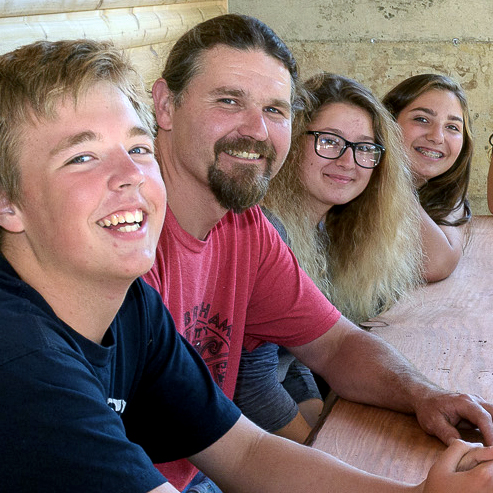 Aaron joined the BB Camp team in October 2015, leaving a 25 year career to pursue the next chapter of his life. Since joining the team, he has enthusiastically jumped into many projects. He and his team have been updating and beautifying the camp. He is very proud of the work that has accomplished.
Aaron has always been a car enthusiast and spends his free time rebuilding his latest project. He is also an avid Harley rider and has rebuilt and custom painted it his motorcycle.
Aaron has a 15 year old son that is a current camper and has attended. He also has two step children that are camper alumni and a daughter who has recently made him a grandpa of a beautiful baby girl!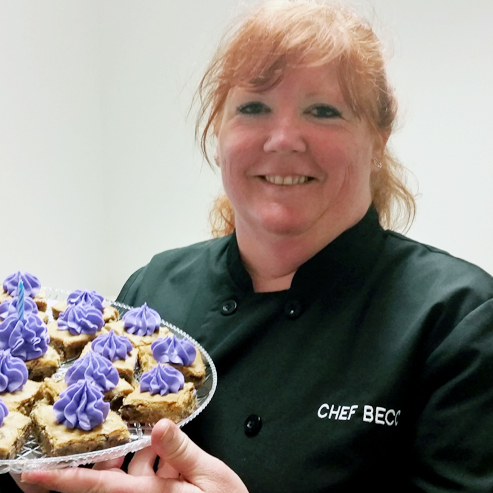 Phone: 541.205.9754
Becci graduated from Western Culinary Institute in Portland Oregon in 1995, with a Culinary Arts Degree. She knew from a young age that she wanted to be a Chef. She attributes her love for cooking with the time she shared in the kitchen with her grandmother.
Becci has known since bringing her daughter to BB Camp in 1999, that it was a very special place and thought that this would be the ultimate dream job, matching two of her favorite things, feeding kids with Camp! She has three kids , two that have and one that currently attends BB Camp. She is very grateful for the experiences and opportunities that BB Camp has given her family and is herself grateful to be able to give back to BB Camp.
Phone: 503.496.7446
Barb's first experience at BB Camp was as a CIT in 1973, and she continued on as a counselor for the next 8 years. Barb attended the University of Oregon and worked in Residential Treatment at The Christie School for 20 years before returning to BB Camp in 2001. Barb met her husband, Randy, at Camp, and her children, Aaron and Leah, were long time campers and staff. For fun, Barb enjoys hanging out with her family and friends, camping, and playing with her dog Harley. Barb's favorite quote is, "Be the change you wish to see in the world," by Mahatma Gandhi.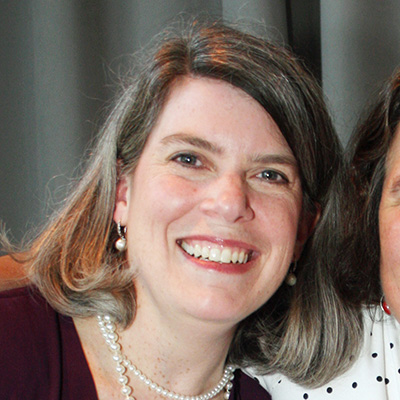 Phone: 503.535.3514
Allison earned her Bachelor's degree in Finance from the University of Arizona. Prior to working for BB Camp, Allison was an analyst in the Mortgage Banking field for 13 years. Allison and her husband Jason have three beautiful daughters (who are now devoted BB Campers). Allison is also a Girl Scout troop leader and likes to bake, sew and play computer games.
Phone: 503.496.7449
Jacson Lee was born in Manchester, UK. As a child, Jacson participated in the sea cadets, which is where his love for water sports first began. He graduated from Lancaster University with a degree in computer science in 2018. While studying, Jacson worked at aquatics facilities during the academic year and spent his summers at BB Camp as a lifeguard, Aquatics Manager, and Aquatics Director for the summers of 2015-2018. It was his work with water sports and youth that led him to realize working with children in the aquatics field is how he wanted to start his career. Jacson now resides in Portland where he is embarking on a Practical Training Program in Nonprofit Management with BB Camp through the U.S. State Department. In his free time, Jacson likes to catch up with friends and explore his new city
Phone: 503.452.3429
Lori has spent the last 17 years working for Not-for-Profit organizations in the Portland Metro area and has been an instructor for over 30 years. She not only is the Finance Director for BB Camp, but also teaches accounting at Portland Community College. Lori holds a masters degree from Marylhurst University in Finance and a bachelor's degree from Regis University in Accounting. She is a CPA licensed in Oregon. In her spare time, Lori loves to ride her bicycle long distances with her spouse, quilt, scrapbook and walk with her rat terriers. She and her husband also are Harley riders and recently purchased a vintage bright yellow corvette.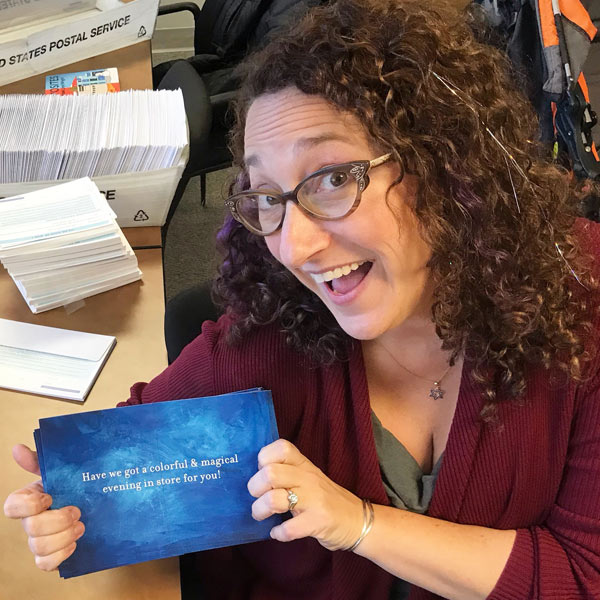 Phone: 503.496.7445
Stacey was born and raised in Portland. She received a bachelor's degree in Judaic Studies and Education at Brandeis University. After spending six months living on a kibbutz in Israel and traveling through Europe, Stacey returned to Portland to teach at Portland Jewish Academy. After spending time living in Florida, Virginia, New York, Washington State and California, she returned to Portland in 2015. Stacey has two children, Leo and Sarina, who are proud BB Campers, just like their mom, grandfather, and great-grandfather before them! Go Blue!!
Phone: 503.345.9476
Aaron attended BB Camp from 1978 – 1985 and was a counselor in 1986 and 1989. Aaron credits BB Camp for inspiring him to attend the dual-degree Jewish Communal Service program at the Jewish Theological Seminary and Columbia University. Aaron has been in fund development for nearly 20 years including four at the San Francisco Jewish Community Federation and eight at Portland State University. Aaron was the founding Executive Director of the Greater Portland Hillel, and a founding board member of both the Jewish Theatre Collaborative (JTC) and Tivnu: Building Justice. Aaron is a Past President of the Association of Fundraising Professionals Oregon & SW Washington Chapter and an active member at Congregation Havurah Shalom. Aaron and his wife, Sacha Reich, are the proud parents of longtime BB Campers Lev and Ravit.
Phone: 503.496.7448
Zach "Purple" Rattray has served as a counselor, unit head, zip line and challenge course instructor, and outdoor director for seven summers at BB Camp. His passion for youth development and creating a positive culture for children grew and developed at BB Camp. Zach took a brief intermission from camp life, and spent three years in Salt Lake City, Utah, working in 14 different elementary schools, focusing on creating positive school recess culture. When Zach is not focusing on youth culture, he spends his time climbing the various rocks that this beautiful country has to offer, or you could find him in the park playing music!
Shawn has been connected to BB Camp for most of his life. Born and raised in Portland, he spent every summer between the ages of 8 and 15 on the Oregon coast as a BB Camper, and then worked at BB Camp in various staff roles through late high school and early college. After graduating from the University of Oregon with a B.A. in Cinema Studies, Shawn has spent the last few years working in a variety of industries, from sales, to shipping/receiving, and on to events. Now, as Assistant Director of Program, Shawn is thrilled for the opportunity to serve BB Camp in a year-round capacity, helping a new generation of campers and staff make life-changing memories. Outside of work ,Shawn plays drums in a band, watches too many movies to keep track of, and loves to shoot hoops with friends.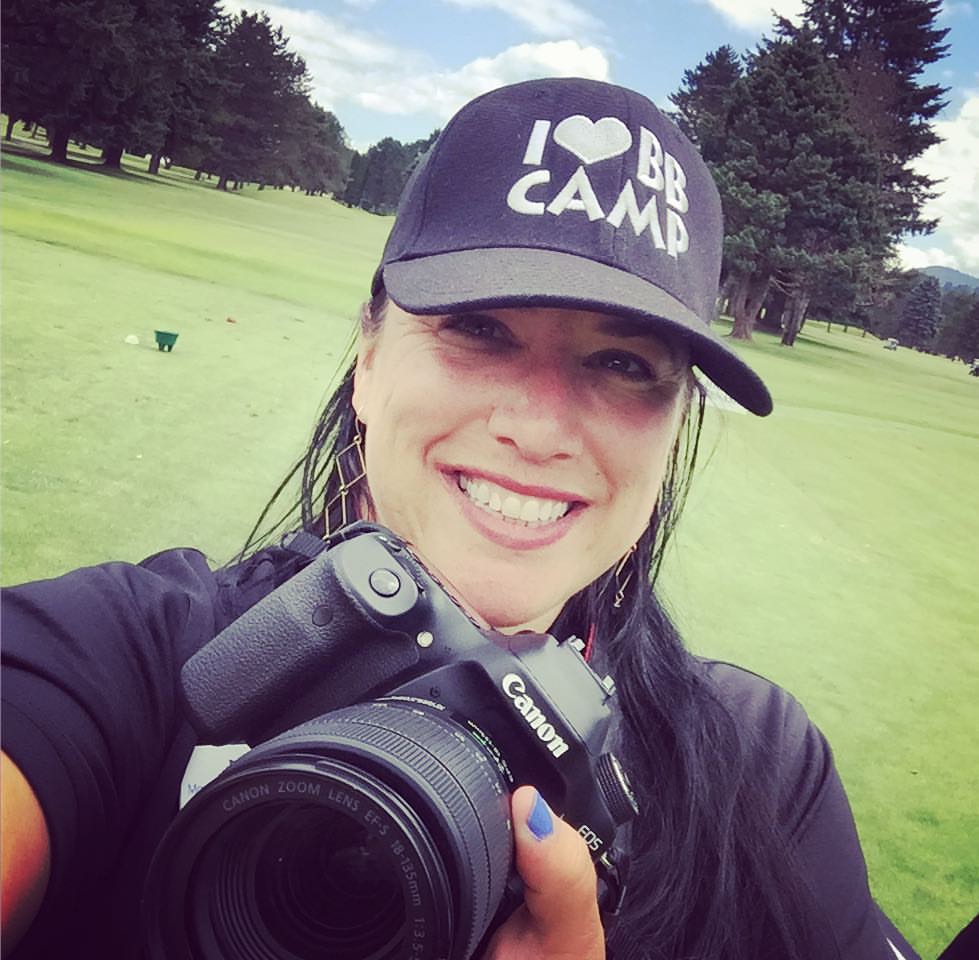 Born in Eilat, Israel, Noa is fluent in Hebrew and served in the IDF as a Computer Operator. Noa has a BFA in Photography from State University of New York at Purchase and a Certificate in Multimedia from Portland Community College. She worked as a photographer for Christie's Auction House in NYC, taught English in Vietnam and Spain, and after moving to Portland in 2008, worked for various Jewish agencies. In her free time, she enjoys arts and crafts, photography, traveling, and competes in various paddling races. When she is not at her desk, you can find her hiking or paddling on her Stand Up Paddleboard on local waters, or volunteering with Portland New Generations Rotary Club, where she serves on the board.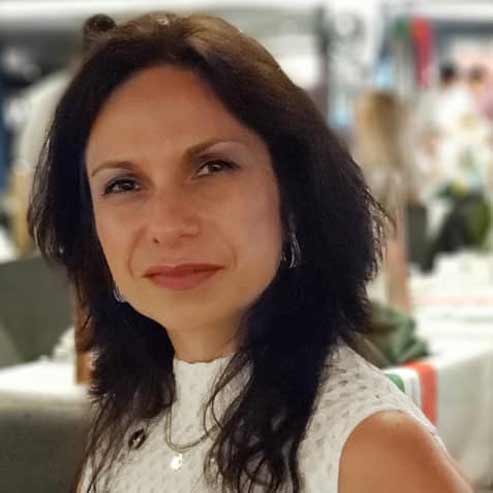 Phone: 503.452.3429
Yulia was born in Ukraine and lived in Israel for over 20 years. She is fluent in Russian and Hebrew. Graduating from Open University of Israel with a Bachelor's Degree of Management and Economics earned Yuliya the opportunity to work for 18 years in the field of finance in the chemical industry in Israel, prior to moving to the United States. Yuliya's family is the most cherished part of her life. Her three sons, Lior, Roni and Gil, all have actively participated in our BB Camp community. Her eldest, Lior, was a BB Camp counselor in 2014 and now serves in the US military. Roni was devoted BB Camper from the ages of 11 to 15, and Gil recently became a BB Camper. In her spare time, Yuliya and her husband, Shimon, travel with their family. Yuliya enjoys dancing with her husband, as well as Zumba and belly dancing. In fact, Yuliya and Shimon are known to go to parties and dance until they're the last ones left!