Bette Amir-Brownstein
Associate Camp Director
Phone: (503) 345-9451
Bette has been a part of the BB Camp staff for the past 6 summers. She recently received her Bachelors of Science degree in behavioral neuroscience at Western Washington University. Since High School and continuing through college, Bette has been active in numerous Jewish leadership roles. Her Jewish leadership skills began to develop during her time in BBYO and BB Camp which is why she is extremely excited to be the Assistant Camp Director and BBYO City Director where she will work with kids in both organizations in their journeys to becoming Jewish leaders. Bette loves all activities involving water and kids, and Bette really likes traveling to sunny places!
Jennifer Hardy
Accounting Specialist
Jennifer brings to BB Camp 8 years of experience with accounts payable, receivables, and payroll. Jennifer also has a passion for art and connecting with kids. She works with the Tigard/Tualatin school district to organize their volunteer art program, bringing art classes to schools throughout the district. Jennifer also teaches painting classes to K-5 students throughout the Portland area.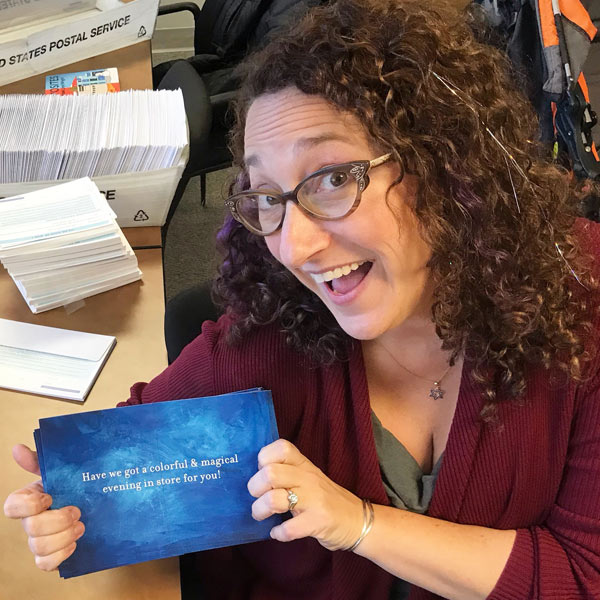 Stacey Lebenzon Oller 
Second Century Events Coordinator
Stacey was born and raised in Portland. She received a bachelor's degree at Brandeis University. After spending six months living on a kibbutz in Israel and traveling through Europe, Stacey returned to Portland to teach at Portland Jewish Academy. Stacey and her husband, Marshal, lived in Florida, Virginia, New York, Washington State and California, before returning to Portland in 2015. Stacey and Marshal have two children, Leo and Sarina, who like their mom, grandfather, and great-grandfather, are proud BB Campers!.

Jacson Lee
Aquatics Director
Jacson Lee was born in Manchester, UK.  As a child, Jacson participated in the sea cadets, which is where his love for water sports first began. He graduated from Lancaster University with a degree in computer science in 2018. While studying, Jacson worked at aquatics facilities during the academic year and spent his summers at BB Camp as a lifeguard, Aquatics Manager, and Aquatics Director for the summers of 2015-2018. It was his work with water sports and youth that led him to realize working with children in the aquatics field is how he wanted to start his career. Jacson now resides in Portland where he is embarking on a Practical Training Program in Nonprofit Management with BB Camp through the U.S. State Department.  In his free time, Jacson likes to catch up with friends and explore his new city.

Zach Rattray
Assistant Director of Teen Engagement / BBYO City Director of Portland
Phone: (503)496-7448
Zach "Purple" Rattray has served as a counselor, unit head, zip line and challenge course instructor, and outdoor director for seven summers at BB Camp.  His passion for youth development and creating a positive culture for children grew and developed at BB Camp. Zach took a brief intermission from camp life, and spent three years in Salt Lake City, Utah, working in 14 different elementary schools, focusing on creating positive school recess culture.  When Zach is not focusing on youth culture, he spends his time climbing the various rocks that this beautiful country has to offer, or you could find him in the park playing music!

Noa Rubin
Marketing and Communications Director
Born in Eilat, Israel, Noa is fluent in Hebrew and served in the IDF as a Computer Operator. Noa has a BFA in Photography from State University of New York at Purchase and a Certificate in Multimedia from Portland Community College. She worked as a photographer for Christie's Auction House in NYC, taught English in Vietnam and Spain, and after moving to Portland in 2008, worked for various Jewish agencies. In her free time, she enjoys arts and crafts, photography, traveling, and competes in various paddling races. When she is not at her desk, you can find her hiking or paddling on her Stand Up Board on local rivers, or volunteering with New Generations Rotary Club, where she serves on the board.