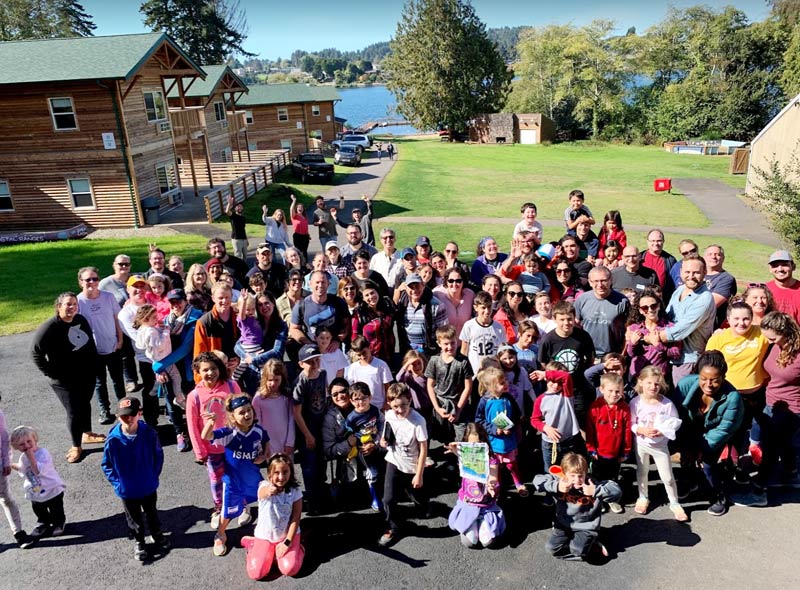 2023 Family Camps
February 3 – 5, 2023 -Family Camp in partnership with Congregation Beth Israel, celebrating Tu B'shevat  
April 14 – 16, 2023 – Family Camp for Russian & Hebrew Speaking Families  
May 5 – 7, 2023 – Spring Family Camp   
May 12 – 14, 2023 – PJ Library Family Camp 
Who Should Come: The whole family!
Cost: $175 per adult, $150 per child
Join us for Family Camp!  We have many different activity options, and it is a fantastic way to experience BB Camp as a family.  Enjoy zip lining, lake activities, crafts, delicious food, and cozy campfires!  ming for families of all ages. Come for the weekend; build friendships for life. avoid the waitlist – Register today!
Questions? Contact info@bbcamp.org
---
FAMILY CAMP FAQ's
Who goes to Family Camp? 
All families are welcome to join our Spring Family Camps! Perfect for families who are new, considering sending a child, or are returning families who want to spend a weekend at BB Camp!
What Camp activities are available? 
Families will have the option to participate in many of our favorite BB Camp activities. These include:
Shabbat celebration
Canoeing, Kayaking, or inner tubing on beautiful Devils Lake
Arts & Crafts projects
Boat rides
Camp games
The famous annual Family Camp Talent Show
and much more!
What are the COVID-19 mitigating protocols?
Vaccinations: All eligible participants must be fully up to date with COVID-19 vaccinations. Any families who received a medical exemption should upload a negative PCR test result taken within 72 hours of the program's start.
Masks & Spaces: Throughout the weekend, masks will be optional, and we will have outdoor dining spaces available for families who prefer them.
Cabins: In the registration, families can request another family to bunk with. If a family would like to bunk alone due to COVID-19, this can be indicated in the registration. When families are outside of their cabins and within the same area as families outside of their cabin group, they will be required to be masked and distanced from each other.
Cabin Pods: Families will be split into pods (3-4 families) for scheduled activities and meals. All pod activities follow masking and distancing protocols. Families can request to pod with each other!
Meals: Meals served throughout the weekend will have both outdoor and indoor dining options. All eating areas will allow families to maintain 6 feet of distance from each other.
Screening Upon Entry: When we welcome you to Family Camp, we will conduct our COVID-19 screening, including taking temperatures and verbally checking for symptoms relating to COVID-19.
What is the cost? 
Adults: $175
Kids over age 2: $150
Kids under age 2: Free!