ReJewvenation 2020
When: October 23-25, 2020
Fee: Free
Location: Anywhere in the WORLD, from your computer!
Questions? Contact Stacey at slebenzon@bbcamp.org
What is ReJewvenation?
ReJewvenation is BB Camp's women's retreat held at our beautiful lakeside location on the Oregon Coast, each fall. ReJewvenation started in 2004 through the shared vision of five BB Camp alumna wanting to rekindle the fun and magic they experienced as campers.
ReJewvenation is for women of all ages and backgrounds. Thanks to this year's virtual format, we are excited to welcome new friends to the ReJewvenation community, from all around the world!!
 2020 

Program
This year's "Virtual" offerings aim to bring a little bit of the ReJewv love right to your home via the magic of Zoom.
Friday, Oct 23
5:00PM – 6:00PM     KABBALAT SHABBAT
At our "Shabbat Walk" we will light candles, bless the wine and challah, and sing a song or two to welcome the warmth of Shabbat.
Saturday, Oct 24
9:00AM – 10:15AM  GENTLE FLOW YOGA
Start your morning off with this gentle yoga class. This easy flowing class will surprise you in how "effortless" a practice can be while simultaneously invigorating and energizing. Geared for all levels from absolute beginner to experienced yogi – we'll make the start to your day one you'll be grateful for. Instructor: Whitney Chapman.
10:30PM- 12:00PM RIDING THE WAVES: a Shabbat Discussion with Dorice
Noah and the Ark: Can you just imagine being on a ship for a year …that is what Noah experienced in this week's Torah portion (it rained for 40 days, but Noah and his family were stuck on that boat for a much longer time:). Now imagine: the waves are the events you experience. The ocean is your life, and the ship is YOU.  In this Shabbat Exploration Dorice will share her story and discuss ways for you to relate to your ship. How do you not only keep your head above water, but swim with the waves? Each wave has the ability to strengthen us, illuminating the champion that is within. Start the morning with us, soar high and become unsinkable. Led by Dorice Horenstein.
7:00pm ReJewv The Night!!
Join friends new and old to get a taste of what makes the ReJewvenation connection so meaningful.
Schmoozing • Havdallah • ReJewv slideshow • Raffle & Prizes
and the most critical component…
GIVING WITH HEART!
Sunday, Oct 25
9:00am – 10:00am

Cardio Strength with Shoshana

 
A challenging full body workout that targets all the major muscle groups using weights and other props to get your heart rate up and build strength.  Please bring weights if you have them. This class will be streaming through FaceBook Live, so the only one on camera will be the instructor. Please join the live stream at https://www.facebook.com/SGFitnessHealth/
Cost to attend: FREE!!!
Registration for ReJewvenation 2020 is free, though we implore you to make a meaningful donation to support BB Camp's work at this financially tenuous time.
Keep in mind that what you usually spend for ReJewvenation on registration ($250), sponsorship, spa services, tips, auction items, gas have helped to sustain BB Camp in the best of years.  In this, a year of overwhelming need, please consider including those amounts in your donation to our Mitzvah Moment.
Your donation can be made at the time of registration, at our main event on Saturday night, or anytime in between!
Register here for free, or click here to donate and register.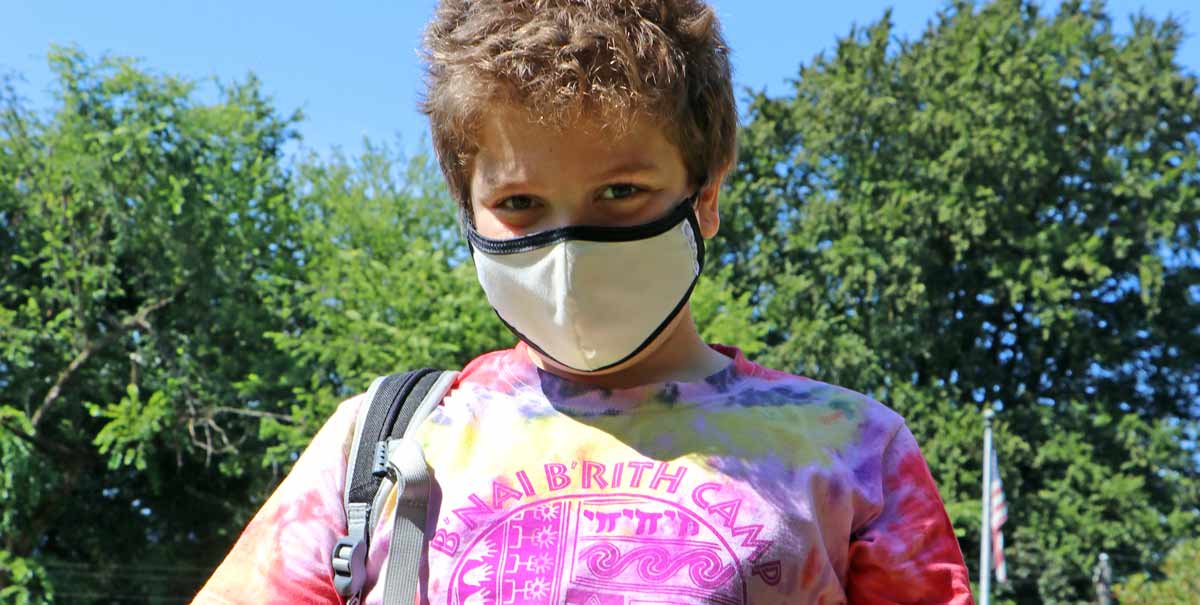 Why donate to BB Camp?
In June, the Governor's Executive Order commanded that BB Camp not be allowed to open and operate our Overnight Camp, due to COVID-19. The total lost revenue from the cancellation of BB Overnight Camp, Year-round Programs, and Retreat Rentals is over $2M.  The financial implications of closing our Camp is profound. BB Camp relies on fees to cover our summer costs, plus our year-round efforts to plan for camp, including staff salaries, year-round programming, and maintaining our beautiful grounds, all to sustain a world-class experience. As a nonprofit, we want to ensure we arrive on the other side of this crisis in a strong position, ready to serve.Despite these challenging financial implications, BB Camp pivoted, creatively adapted, and persevered, using our Jewish values as our guide.  We offered summer day camps in Lincoln City, Portland, and Seattle, and numerous virtual programs for all ages.  Additionally, we served over 30,000 meals to food-insecure and hungry children in Lincoln City, a program that we are proud to continue through the end of 2020.  As BB Camp moves into the fall, we continue to serve the community.  In partnership with the American Red Cross, BB Camp is now providing 300+ meals nightly to the Echo Mountain Complex Fire evacuees.
Your partnership supports this vital work, ensuring that our 100-year-history of offering exceptional community programming will continue into our second century.  We couldn't do it without you!